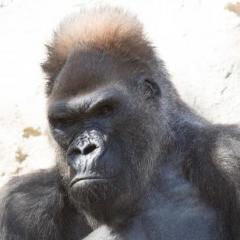 ---
Similar Content

By PalmatierMeg

Below is a photo I took at Naples Botanical Garden of this nifty Begonia-like understory plant last August. Can someone tell me what it is? I would love to find one.
Begonia ??



By Albey

Hi there,
I thought i would post an update of my Dypsis decipiens nearly 10-years after planting it out in possibly the coldest climate i have seen this Palm growing in.
Shes a slow grower but it is now getting faster the bigger it gets. Here is the pic when planted out and how it is now.
 

 



By realarch

This palm just keeps getting more and more beautiful. Just dropped a leaf sheath a few days ago and couldn't help but snap a few photos.
Tim





By newtopalmsMD

In may of 2019 I planted what I purchased as a Trachycarpus Nainital.  It's in the foreground (left side) of the first picture (taken Oct 2019) while a T Fortunei, which was smaller and had been in the ground for 2 summers and 3 winters is in the background to the right.   In the second picture, taken today, the T fortunei has gotten much taller than the Trachy in the foreground.   The trachy in the foreground has put out several new fronds each summer but has gained very little height/trunk.  The third picture is a pic of the hostula of the Trachy in the foreground, which is asymmetric (The pointed hump is off center, but the hostula is not twisted).  [The hostula on the fortunei has no pointed hump, just a nice smooth semi-circle.]  What little trunk there is, is fibrous like the fortunei.   Also you can see that, this summer, the hastsa leaves have gotten very close to the trunk  (The nearest hasta stalk is about 14 inches from the Trachy trunk. ) 
So questions:
Is there enough information to tell if the Trachy in the foreground a Nainital (or some other variant)?  Is it likely that the closeness of the hostas has slowed the growth of this Trachy?  In two summers, how far out are the roots of this Trachy likely to have grown?  I was going to move the closest hastas, but thought I'd wait till spring so as not to disturb the Trachy roots before winter.  Is there a source that identifies trachy's (or other palms) by the hostula?
Thanks
Pat





By Tracy

I received this cutting from a member of the Palm Society a few years back after a garden tour along with two other Araceae.  I never wrote down the identification and noticed it is popping out some sort of inflorescence or spadix.  I'm hoping that someone will recognize it and can advise what the genus and species is.