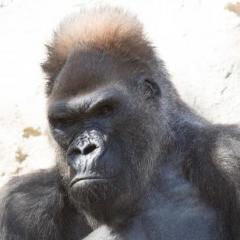 ---
Similar Content

By Pablo Palma

Hello everyone, recently joined new member. Very nice to meet you all!!
Could you help me with an ID for this palm? My first guess was Adonidia merrillii but somehow just looks different to me. What do you think? I can add details of trunk, fruits, inflorescences and leaves if required. Thanks.




By Teegurr

I saw this palm on my walk today. I'm thinking it's a butia? Let me know what you guys think. I appreciate the help!



By James Robert

Hey everyone,  I am kinda new, but love different type of palms.
I'm in Greenville SC (zone7b).Seen this palm down town. This tree is absolutely gorgeous.  Could someone tell what it is.
I'm guessing some type of washingtonia?
Please let me know, I want to purchase one. (By the way this one looks like it will have be moved, hitting the ceiling)
 




By PalmatierMeg

This Coccothrinax in my front garden is producing 100s of purple seeds. Could someone tell me which species it might be from the following photos? Thanks

Trunk & fiber detail



By Tracy

Summer should mean things in bloom.  Some Dypsis inflorescence in my garden with and without flowers starting with a Dypsis onilahensis hybrid.  Share yours!