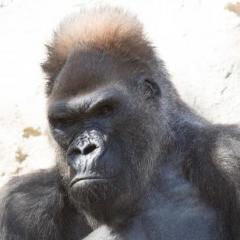 ---
Similar Content

By Tracy

Ok... there is no Encephalartos plumosa, but if they had named this cycad based on appearance as opposed to naming it after someone, I think its pretty obvious that it should have been named "plumosa".  Anyone else growing Encephalartos turneri that can either reinforce or refute my opinion?  My male has remained solitary thus far without producing any basal suckers.
No offense to Ian Turner this cycads namesake, I'm sure it was a well deserved naming.




By UK_Palms

Hi, first of all I apologise if I am not allowed to post here, or ask about seeds in this thread. I am not an IPS member, although I may join soon. Hopefully this thread does not get removed.
I have been having a nightmare the past few years trying to obtain certain hybrid seeds. It is still very difficult over here in the UK to source certain palms, especially hybrids. There are a number of types I have been looking out for, but I have not been able to get hold of them. For ages they were not available on RarePalmSeeds, then when I did finally manage to order some, the package never arrived. I also finally spotted some Jubaea x Syagrus on the bay, which I promptly ordered, however I was sent regular Jubaea seeds that still have not germinated after 9 months. Likewise, I ordered some mule palm seeds as well but received regular Butia Odorata. Only 1 has germinated so far and it is definitely Butia and not a cross breed with Syagrus. So that is incredibly disappointing. 
Some of the ones I have been trying in vein to get for years now...
- Butia x Jubaea
- Butia x Parajubaea
- Butia x Syagrus Rom AKA 'Butyagrus' (priority)
- Jubaea x Syagrus Rom (priority)
- Jubaea x Butia x Syagrus Rom (Priority)
- Parajubaea x Jubaea
- Any other interesting cold hardy hybrids
If anyone has any seed of these going, or similar type crosses, I will happily pay for them. Or please do point me in the right direction of someone I can get them from. As mentioned, I have had a really hard time sourcing these here in the UK. Due to Brexit, the pandemic and now bans on palm imports, there is now a big palm shortage over here and imports are really difficult. EU countries are required to quarantine palms under strict conditions for at least 2 years before they can be sent to the UK, so many places no longer sell to the UK. So there is a shortage for anything besides Trachycarpus and CIDP. That means I have to go down the seed route, of which my efforts have so far been in vein. Hopefully someone has some of these seeds?
Many thanks, Ben


By ximena_alvarez

Hi all!
 
I'm in search of any footage of anything cycad related for a documentary over cycads. Would love to have anything you might have, especially of any plants in situ, their beauty, anatomy, etc.
All locations and identifying attributes will be censored for the plants' protection. Give me a quick DM if you're able to help out. Let me know if you have any questions and I'd be happy to answer.
 
Thanks in advance!


By GardnerDylan6a

Hello, I was wondering if the color of the stem at seedling size can identify which characteristics the palm will have (filifera or robusta)
 
you can see mine is almost entirely green but with a slight hue of red, where as some of my others are clearly red



By Tracy

Two of my top of the list plants in the garden are in close proximity and this spring it has been a race between them and I know what I want to happen.  Above we have the Dypsis prestoniana pushing out an ever larger flower spathe which will eventually open and rain down seeds.  Below is one of my favorite Encephalartos in the garden which has been pushing out a flush.  I want the flush hardened off before the flower spathe opens in the middle of the night and drops the sheath on it.  I think I'm ok on the seeds raining down much later, as the flush will most certainly be hardened off by then.  I've been tracking the pair for a while now, with 3 photos roughly a week apart of the cycad flush and the inflo shot of the Dypsis prestoniana showing overhead photographed last night... which will win?
Ever have a pair of favorites competing with one potentially dropping something on the other?