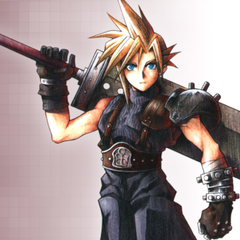 ---
Similar Content

By kinzyjr

More details will be provided as they become available.  For now, a look back at a previous meeting in Micco:
Jason's Yard - YouTube Tour: https://www.youtube.com/watch?v=d3npF-_HbvM
Auction Time at the Meeting: https://www.youtube.com/watch?v=i9iLmeCDCLs
PalmTalk Thread from the Meeting: https://www.palmtalk.org/forum/index.php?/topic/41221-central-florida-palm-and-cycad-society-meeting-3292014/


By kinzyjr

The Holiday Meeting is tentatively scheduled for Saturday, December 5th, 2020 at a private garden in Micco, FL.  More details will be made available as they are finalized.


By kinzyjr

This will be a 3 day field trip.  Members can feel free to attend any or all of the days.  More information available here:
https://www.palmtalk.org/forum/index.php?/topic/65030-central-florida-palm-cycad-society-fall-meeting-fri-10022020-to-sun-10042020/
If you are not a member, but would like to become one - or if you were previously a member and would like to renew: http://cfpacs.com/org/membership-info/


By kinzyjr

If you are a CFPACS Member or former member, you should have received an email regarding the itinerary for the fall meeting.  If you are not a past or present member, but are interested in joining and/or attending, please PM me at your earliest convenience.  CFPACS was able to get a block of rooms reserved at a special group rate in the Miami area for our attendees.  The details of how to lock in the group rate are included in the email sent earlier, but you will need to reserve a room by Monday, August 31st, 2020.  The tentative itinerary is shared below:
Tentative Itinerary
 
Date
 
Time
 
Description
 
Friday, October 2nd, 2020
 
10:00AM
to
4:00PM
 
 
Nursery and Plant Sale Visits (starting at Searle ~10am)
Some members are going down early Friday to check out some of the South Florida nurseries.  These are some of the South Florida nurseries that members have suggested they wanted to visit.
Fall Searle Sale: 6640 SW 172nd Ave., Southwest Ranches, FL 33331
Richard Lyons' Nursery: 20200 SW 134th Ave, Miami, FL 33177
Redlands Nursery: 18455 SW 264th St, Homestead, FL 33031
Action Theory Landscaping and Nursery: 22401 SW 130th Ave,Miami, FL 33170
Saturday, October 3rd, 2020
 
10:00am
Montgomery Botanical Center: 11901 Old Cutler Rd., Coral Gables, FL 33156
Attendees will be split in groups of 10 for tours of this wonderful 120-acre botanical garden.  Please bring a brown bag lunch and either a chair or blanket to sit on while you are eating.

Sunday, October 4th, 2020
 
12:00 Noon
Private Garden Cookout: TBA, Hollywood, FL
Attendees enjoy a hamburgers and hot dogs style cookout on a property large enough to allow plenty of social distance per CDC guidelines.  Please bring a chair or blanket to sit on while you are eating.  The garden contains plenty of mature palm specimens and a large pond, including several Tahina spectabilis.  There will be a garden tour and a palm raffle at this event.  Please bring long clothes and/or mosquito repellent.
Optional
 
?
Fairchild Tropical Botanic Gardens: 10901 Old Cutler Rd., Coral Gables, FL 33156
Some members have expressed an interest in attending this wonderful 83-acre garden.  To our knowledge, they are not accepting reciprocal passes at the moment and are offering two 3-hour tours per day (10am and 1pm).  This can be done on your own if you wish as it is not formally scheduled.



By kinzyjr

SUMMER MEETING At our last meeting, it was announced that we would meet at Leu Gardens on or around June 13, 2020.  Unfortunately, due to health and safety concerns and Orlando cancelling all indoor meetings through June, we will not be holding an official meeting.  A group of members who have reciprocal memberships to Leu Gardens will go that morning to walk the gardens while respecting the social distancing guidelines.  Others are welcome to do the same should they deem it safe to do so.   QUARTERLY NEWSLETTER The Palmateer will still be published and those who wish to submit an article, photograph or other content are encouraged to email their content to palmateer@cfpacs.com by June 15th.  If you write an article with pictures, it is requested to also attach the original images as the images embedded in document files do not always resize properly.  For those looking for back issues to read during quarantine, they are posted here: http://cfpacs.com/org/palmateer/   While you are at the site, you should notice that it has a new look that is much improved.   SEED BANK The seed bank portion of the site is scheduled for a long overdue update to reflect our current inventory.  Those with seeds to donate should contact our seed bank coordinator at: Theseedbank@yahoo.com   LOOKING FORWARD The plan for the year was to have the Fall Meeting at Montgomery Botanical Gardens and the Holiday meeting somewhere on the east coast.  With the current situation being what it is, it's really a guess as to whether those plans will be altered, amended or cancelled as we move forward through tenuous times.  Notification will be through email if you are on our mailing list and will be posted on PalmTalk.   Stay safe everyone!