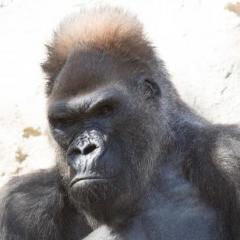 ---
Similar Content

By Tracy

I have a couple of Burretiokentia hapala that have been putting out inflorescence for a few years.  They have flowered but not produced any real fruit or seeds.  This inflorescence however has produced some larger fruit this time.  They appear almost acorn shaped while still attached to the inflorescence.  Hence my question as to what do ripe fruit look like for this species?



By Tracy

Sometimes we plant a clumping palm and for whatever reason only one stem survives.  In this case it was a Dypsis onilahensis which I kept in a pot forever and became root bound.  At one point it had 3 stems but two died before I finally got around to planting it in the ground after several years in the same 3 gallon pot.  It does make for a nice solitary palm for a small space though.  It's not the only clumper I've abused and ended up with just one trunk.  Anyone else guilty of my sin?



By Tracy

I was curious how long it takes to sprout Dypsis prestoniana seeds using the baggy method.  I did the float test, cleaned a bunch of sinkers, used a little bit of hydrogen peroxide to give them a final cleaning and then put them in baggies with some moist sphagnum moss I have for mounting orchids.  I'm sure someone can weigh in regarding their experience and timeline on sprouting this species.  I started those baggies on 12/1/2020.  This evening I did the same with about 50 Dypsis heteromorpha seeds so would be curious about others experience on timeline and yield for them as well.



By SEVA

Does anyone know what these are? They were found washed up on the beach. There are 2 fruits and one with the fruit removed, revealing the seed. The fruit was sticky and almost web-like.