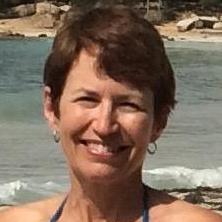 ---
Similar Content

By Cindy Adair

This is truly on sale here and the idea that plastic snow is somehow real amused me.



By BamaPalmer

My best wishes to everyone in the Northern Hemisphere, as we begin our peak time of the year for "tropical" weather activity!!  May you avoid the eye wall of any and every tropical cyclone in these next 60 or so days of potential weather cataclysms!  All the best luck to every palm grower and lover out there on this wonderful but sometimes turbulent blue solar system celestial "marble"!  Andy.
PS: Below is our yard after Hurricane Wilma's 2005 random, but "messy pruning!"  It was pretty well sheared flat but 15 years later I cannot find any evidence of it ever having been here!!  It was pricey to get it beautiful, again, though!  (That went without saying, I suppose!)



By BamaPalmer

It looks as though nature (or Divine Providence) is sparing the Miami-Lauderdale, FL area "Is-Aye-Ee-Ahs"  That is a nice way to begin August!  I guess that this is a temporary "reprieve" though as the next 60-70 days are a virtual shooting gallery in the Atlantic and the Gulf of Mexico!
I wish all our palm-loving, palm nurturing & growing members the very best of wishes (and freedom from bad storms) during this stressful season ahead.
It kind of makes up a portion of my mind that asks itself: "what do I most fear as a threat to keeping my palmy landscape intact?"  Is in tropical cyclone season, or is it winter with it's potentially fatal, or at least damaging freeze/frost events?  I tend to lean towards fearing winter's cold more, because it seems more likely to get a bad cold spell than a hurricane.  What do you all think?  Which type of weather peril brings more shivers down your spine: cold waves or really bad storms?  
Regards, Andy.
 






By Cindy Adair

Just got this in the ground today after lots of clearing work and much thought about the best location. This is my only one.
Please let me see others!



By Cindy Adair

Yesterday I planted my one and only Cyphokentia cerifera in a prime viewing location between two Licuala mattanensis 'mapu'  
I would love to hear and see more about this palm. Thanks!