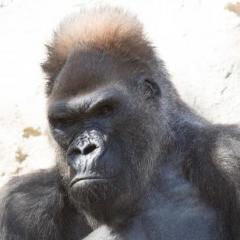 ---
Similar Content

By PalmTreeDude

Does anyone know what variety of avacado tree this appears to be? I grew it from seed and I know the actual tree doesn't end up being the variety of avacado it cane from. Does it even have a specific variety, or is it kind of like a "wild" avocado since it isn't grafted? 
 





By PalmTreeDude

What is this plant? I am sure it is an easy one but I have never seen it before, it's planted at a pool. I like the looks of it. 
 




By PalmTreeDude

So I completely forgot about my Bald Cypress seeds left in the fridge from last fall. Just one week and two days ago I put all of the seeds (that were in the fridge) in a big community pot and did not think anything would happen. Then I left to visit family for a week. I came back and four sprouted. I heard these can sometimes take months to sprout and they have bad germination rates (which is true, I had over 50 seeds and only four came up, so far). I thought this was pretty cool. 



By PalmTreeDude

There is something wrong with two of my four date palm seedlings, appears to be completely dead and one is starting to die from the bottom. What could be wrong? I left them in full sun and it is very hot here, could that be the problem? 




By Kaname-kun

I was wondering about the growth habit of Amherstia nobilis. I have a small I think air-layered plant that has a short main trunk--maybe 10 inched?--and then two long branches forking off horizontally. It sends out new leaves regularly and seems to be doing well, but it doesn't seem to be growing vertically. A friend suggested I stake the two horizontal branches and gradually move them to the vertical axis. I'm just wondering how the tree grows--vertically or horizontally, Will that short main trunk eventually stretch upward? (By the way, the browned edges on the old leaves are from before I purchased the plant a year ago; it's doing very well here and no browning on any leaves produced since May 2017).  I'm attaching a photo . . .  Advice much appreciated!