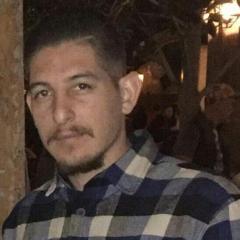 ---
Similar Content

By bdtaylor

Guys...has anyone seen the palms around the parking lot at the Ventura College West Entrance? Although they look a bit neglected and underwatered now, they're clearly very old and some are really weird species I've never seen in person before. I'm definitely gonna need help with ID below genus level (and sometimes genus too).
1) Hyophorbe verschafeltii? Maybe Dypsis decipiens? 

2) Pritchardia (no idea what species)

3) Roystonea (regia?)

4) Some sort of Ceroxylon (?!!!!)

5) Pair of Parajubaea cocoides (right?)

6&7) No freakin clue...something very tall and thin the likes of which I've only seen in Hawaii. Some kind of Dypsis right? I'm out of my depth 
6) 
8) Howea forsteriana and Rhopalostylis (species?) 

9) Beautifully trunking clump of Acoelorrhaphe wrightii
9) 
 



By Aidandp

Just wondering, according to plantmaps it is zone 8b-9a


By kinzyjr

While perusing a few threads referencing the 1835 freeze, 1894-1895 freeze and the 1899 freeze, there were a few mentions of this book.  There are used copies available on Amazon for less than $20 so I decided to order it.  After reading it, I'd certainly recommend it.  While the content is presented primarily from the point of view of someone interested in commercial citrus growing, the information about each of the events is certainly relevant to palm horticulture.
The book was a welcome relief from staring at a screen all day after working a job that typically centers around doing the same.  There are a lot of references and to the small cities throughout the state since they are typically where citrus is grown, and the weather data is obviously of interest to anyone growing palms since the same freezes are typically what impacts what is long-term or bulletproof in an area.
The book contained weather records and quotes from the various growers as well as descriptions of the weather before and after the freeze.  Some of the quotes are humorous in spite of the fact that these folks likely lost a lot of money due to these events.  Almost all areas are at least represented in the weather records, including Key West in some cases.
There are actually two freezes from California noted in the book (1937 and 1990).  In my case, the book does provide some weather readings from Lakeland City Hall rather than the airport, and has some weather readings from Bok Tower to compare to the Mammoth Grove area in Lake Wales to illustrate the difference elevation makes during a radiational event vs. an advective event.  There is also information on a few of our early and late season frosts that have the potential to impact tropical plants and citrus alike.  There book also covers an inverted freeze, where north and central Florida were not impacted as harshly as south Florida. 
The cover photo actually came from our local newspaper, The Ledger.
As the book was released in 1997, the 1996 freeze is the last one fully covered.  If you want a screen break and you like the data on the weather forums - give this one a read.
Book Information: A History of Florida Citrus Freezes by John A. Attaway, Ph.D. (June 1st, 1997)
Amazon Listing: https://www.amazon.com/John-Attaway/dp/0944961037/ref=sr_1_1?dchild=1&keywords=A+History+of+Florida+Citrus+Freezes&qid=1599060452&sr=8-1
Some links posted by @richtrav @tropical1 and @Matthew92 referencing this book:
https://www.palmtalk.org/forum/index.php?/topic/4720-long-and-lat/&do=findComment&comment=81717
https://www.palmtalk.org/forum/index.php?/topic/9124-freezing-degree-hours/&do=findComment&comment=153877
https://www.palmtalk.org/forum/index.php?/topic/9289-what-is-a-dewpoint/&do=findComment&comment=157382
https://www.palmtalk.org/forum/index.php?/topic/59364-orlando-area-winters-recent-trends-and-history/



By TomJ

A biig thanks for @Matty B for showing us in California what is possible.  Maybe he will chime in and reveal his sorcery…. I mean growing experiences.

Not wanting to hijack Bubba's Satekentia in California post. I hope other growers in other non-tropical localities share their experiences and pictures.    

My experience so far…

In January Winter of 2016 / 2017 I bought 2 small, yellowish one gallon Satekentia from KW Palms & Cycads in Lake Elsinore.  The two palms were small and cheap so why not

Then in July of 2018 I was reading a post in PT.  Matty B stated that his Satakentia seemed like it could take more sun than he had thought at first.  I then decided to move one of my plants out from under shade cloth into full direct Vista sun. I checked on it carefully throughout that day. Then after four days I pulled the other one out into full sun.  They thrived in full exposure!     

In September, I decided to just plant them out.  

1. I have no greenhouse

2. I am ADD

3. They're still alive!

This picture is of them starting their first winter in ground December 2018




By Jubaea_James760

Yes sir! We have some Queens around town in the HD ( High Desert) believe or not. Some have been here several years too, but am not sure if any are pre 2007 or not? I only know of 1 pre 2007 one because it was planted at my friend's house in Victorville. I'm not sure how its doing as of now, its been about 2 or 3 years since I drove by it & it wasn't looking good. New owners are not watering & fertilizing enough. 
So are these on borrowed time or permanent residence??