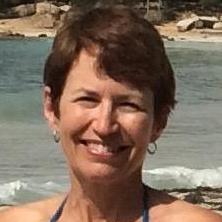 ---
Similar Content

By Kim

These coconuts were not planted by me — they were already here more than 9 years ago. I didn't even know because they were obscured by weeds!  Over the years they have slowly grown and have begun to be included in the garden as it has expanded. 
One thing I had not figured on was the size and weight of the fronds! Wow! The frond below, from Cocos #1, which I cut in two to manage, is 23 ft. In length.

Photos of Cocos #2, same size. Note the brown frond at my shoulder, and the same frond (lowest) pointing to the right in the photo frame. Big palm taking up lots of space at this age. It was difficult to capture the entire palm in the camera frame in the surrounding vegetation  
They seem to grow very slowly here. Elevation is about 800 ft. above the Pacific shore. 
How fast do your Cocos grow?