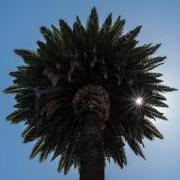 Extra Germinated Seeds (Archontophoenix cunninghamiana)
By GoatLockerGuns, in Freebies

---
Similar Content

By Lady Gaga

Hi. I would like to ask you about one thing. Last time I bought few seeds of archontophoenix alexandrae and livistona Chinensis. I hope they are fresh. I cleaned them, then I put them between wet paper towel and put in the plastic box. The box I put on my heater, also inside I put one thermometer and there is temp. Around 28-30 Celsius degrees. I know such condition is perfect for archontophoenix alexandrae, but what about livistona Chinensis? Unfortunately I couldn't find specific information about this one on the web, so I'm asking you. 


By Rhub

Hey all,
I ordered a bunch of archo alex seedlings in the mail and potted them all. They are all under artificial light.  Half seem to be doing well and the other half are browning and leaves are getting "crispy" . They are all watered at least once a week. The lights don't heat up and the room is on avg 78 degrees Not sure why half are having issues. Any advice or tips? salvageable or too late? I may need to start over and i want to make sure I get it right if i do. 



By Oviedo_z10b_lol

B. Alfredi , A. Alex, and A. Engleri have been in the ground one year today. Not too shabby growth on the alfie considering it only gets about half day of sun. Happy Saturday, everyone. Not sure why the photos uploaded backwards, but I'm sure everyone can tell the "before" from the "after."




By PalmTreeDude

I germinated this Archontophoenix cunninghamiana summer of 2019, and I stuck it in the ground this past spring. I have been wanting to try one with protection just because I thought it would be to have a zone 9b+ palm in a borderlines 7a/7b area. So here it is, my Archontophoenix cunninghamiana with a heating cable just thrown around it covered by an old sheet and a tarp in Central Virginia. I chose this species because I not only like how it looks but because I know they can handle cooler conditions, which is perfect for inside of the protection. I open the bottom flaps to let light in and to give it ventilation during warmer days. It is actually growing inside of the protection too. One day about a month ago I left it uncovered and it got down to 30°F briefly, which burnt some of the fronds and the spear quite a bit. I'll post updates.