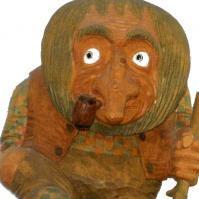 ---
Similar Content

By Pal Meir

Eight years of growth since 14 February 2014, when she opened her eye: Good morning!

The eophyll:

 
One day before 1st germination-day: 

2nd germ-day:

3rd year finished:

 
No pic from the 4th germ-day because of heavy damages during winter, but here a bit recovered one year later on 5th germination-day:

 
6th, 7th, and latest germ-day still in the same 3rd double pot:



 
 


By Pal Meir

Please post a pic of your nicest (or only one) Lytocaryum insigne (Syagrus insignis)!
This here is my favorite:



By Pal Meir

On the occasion of the first pinnate leaf  of my N°1401 I open a new thread for this only little known species Lytocaryum insigne TOLEDO 1944 (now again Syagrus insignis BECC. 1916, former Cocos insignis MART. 1854 and Glaziova insignis DRUDE 1881)
Please post your pics of L insigne here, too! It doesn't matter if they are in pots, in gardens, or (best of all) in habitat.
I begin with my oldest baby N°1401, born 2014-02-14 during the cold winter in Germany, grown up together with nine other siblings, out of which six emigrated into other European countries, so that at my place now are remaining still four plants: N°1401, 1402, 1404, and 1408. Here comes the biggest one, about 1 m high (without pot; the split leaf was damaged by wind, it is not bifid):

And here all 10 siblings still together in their kindergarten:



By Pal Meir

Lytocaryum insigne seedlings remaining! Four 1½ year old seedlings to give away in Europe (max. 2 per person). Anyone interested? Present location is NW Germany, not far from NL. They are potted in 14.8×17.4 cm plastic containers.