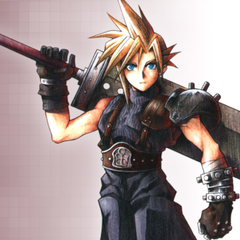 ---
Similar Content

By Mr.SamuraiSword

Was passing through Macon Georgia last week, and was surprised at some of the palms. Spent around an hour driving around. One place called AP's Hidden Hideaway Restaurant on 4275 Broadway Dr, had some tall Washingtonia Robusta, especially for interior GA.  Quite a bit of winter burn, 30 - 50% of fronds were fried, most fronds had some burn.

Tallest ones here,

Some of the worst burn on these,

These three seemed more like filibusta. thicker trunks and all, and considerably less burn.

Couple more, volunteer on the bottom right.

In Washington Park in downtown Macon, were a couple very old Sabal Palmetto, I talked to a few people in a palm forum on FB and they said those palms were there and around the same size 1980s, so these were probably planted at least in the 1940s

Love that Lolipop Look.


Quite a few volunteers in the park, two of which were adult palms.


Across the street from this park, was another large volunteer, growing in a sidewalk.  Shows how long the old ones have been there.

Quite a few other interesting palms around town, the Hideaway also had quite a few Chinese Fan palms, mixed in with pindos and Washys.




Plenty of nice pindos around too.


Nice one in Downtown

Plenty of other great sabals around too.






Lots of nice Trachycarpus around, but only got to take photos of these two big ones.


Young Washingtonia in downtown, looking great.

Small Chinese Fan in downtown,

The Hideaway had tons of large Sago Cycads too, total of over 40 sagos at least.




One even naturalizing. 

Speaking of volunteers, the downtown region had plenty of sabal volunteers, clearly palms have been present for quite some time.




More Sagos around town, plenty of big ones.




Keep in mind I only looked around for about an hour, so this is only the tip of the palm iceburg in Macon



By Marius

Hi Everyone. 
I am struggling to decide if this is a Brahea aculeata or a Livistona decora. It's been in a pot for years and I'm deciding if I should buy it. My thoughts on id are based on undivided leaf bases, fine downward pointing petiole spines and glossy green deeply divided costapalmate leaves. Any thoughts will be appreciated. 





By Marius

A recently completed addition to my garden in Bloemfontein.  I planted three Trithrinax campestris & a Livistona decora.  I'll add ground cover etc later.
 
 


By PalmatierMeg

This weekend brought probably the last warm dry days before the onslaught of sweltering heat and humidity. I enlisted my forbearing husband's help in planting young palms in our yard. He took shovel & pickax in hand to dig holes in our infamous shell rock soil. Over the course of the afternoon, we planted nearly a dozen palms, including:
1) Coccothrinax camagueyana

 
2) Copernicia berteroana

 
3) Livistona benthamii

 
4 ) Cuban wild-collected Sabal sp

 
5) Ptychosperma macarthurii

 
6) Satakentia

 
7) Dypsis pusilla

 
8) Gaussia princeps

 
9) Thrinax excelsa



By doranakandawatta

What would be the actual name of this palm?