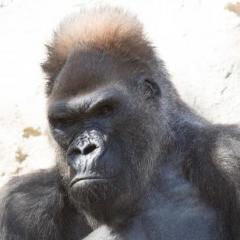 ---
Similar Content

By Scott W

The first two were crosses performed by me, crossing Cycas revoluta with diannanensis and Cycas revoluta with multifrondis.  I currently have several dozen of each.  These are $10 each
The third was done by another, crossing Cycas revoluta with guizhouensis.  I currently have only six of this one available and are $15 each
Shipping for USPS priority calculated from 32211 based on how many plants ordered.  Depending on number ordered they will ship either in the recycled bottle they are currently growing in or will be bare rooted and packed in damp peat and wrapped.  I try to keep box length under 22" to avoid a surcharge.
PayPal preferred....message me if you're interested.  Thanks!
 
Revoluta x guizhouensis

Revoluta x diannanensis

Revoluta x multifrondis 



By Hortany

Hi there,
let's discuss the mechanics and limitations of crossbreeding palms to creat new hybrids.
i found this video showcasing a lipstick palm hybrid and be keen to hear from you about your experiences on how this is done:
https://youtu.be/h9KIrQPTJOc
 


By Karts

hi there,
 
My exboyfriend has gifted me this lovely plant.
I have tried to research and ID the plant myself  -  came up with E. natalensis or E. altensteini.
Would love some expert advice.
Thanks so much
K





By Tracy

Autumn 2021 has been mild here in Southern California, and it appears from a very unscientific, anecdotal basis that some of the Encephalartos cones are cracking open earlier than normal this year.  I'm seeing it about a month earlier on a few species of Encephalartos and was discussing the experience with a grower that has seen similar things this year.  My Encephalartos laurentiaunus was the first to have cones crack and be ready for pollination early.  Now I have an Encephalartos horridus that is about 4-5 weeks earlier than it has ever opened in the past.  It will receive it's second dose of blue arenarius pollen from one of Braden's plants today.  
Only one prior cone on my E horridus x woodii, so limited to one prior data point, but it should crack the two cones it has any day now which will be about a month ahead of when I pollinated it last year.  Any others seeing a similar phenomenon with their Encephalartos cones here in Southern California?





By Tracy

I have a number of Aloe species growing in my front area and often get volunteers from some of the smaller ones, but this particular plant looks different than the others.  The primary one that I get seedlings from is my Aloe microstigmas.  I actually assumed this was just another one when it first started to come up, but its leaves are much thicker.  I've dispersed seeds from some of my larger species, such as Aloe ferox, africana and marlothii, and while this does remind me some of small ferox and marlothii, neither of them match up to what I remember mine looking like as small plants.  So perhaps its a hybrid given the numbers of Aloe species I frequently have in bloom at the same time.  Bees and humming birds love all the Aloes and will travel from plant to plant.  I'll probably be excavating this to pot up soon, as its growing in a spot I don't really want it to.  I'm curious if anyone has any small A ferox, marlothii or africana that they have photos of for comparison as I don't recall what mine looked like when at this size.