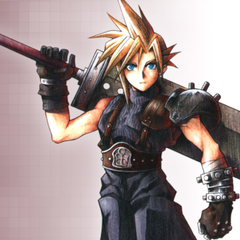 ---
Similar Content

By General Sylvester D. Palm

So in the past few months/weeks I've observed something quite interesting around my yard. As some of you know, I am very interested in trying to figure out what microclimates are around my house. I've come across a conundrum of my south and north facing wall, and what to plant there. Recently I've noticed, at night, the north facing wall has consistently been around 2 degrees warming that the south, east, and west facing walls. I also want to address the most important thing about this post, the frost. I've observed that the north facing wall gets absolutely ZERO frost at night. I went out there after one of these cold snaps here in the southeast and noticed that there was no frost on the ground where the north facing wall is. I believe the reason this is happening is because of my house shading the north side. My neighbor's house is also right next to me and there isn't much space in between, which means my north facing wall, is completely protected from the northern winds, unlike most people's north facing walls. The south facing wall is typically around 20-30 degrees warmer than what the normal temperature is during the day, because of course, the sun, which does have some good effects as the mulch that the sun is blaring down on holds heat and releases it at night. While my north side during the day, remains around 1-10 degrees colder than the other areas. So, here is where the conundrum comes into play. While I am getting ready to plant more plants as the spring is coming, and I am wondering if I should plant my 9a plants by the North facing wall, or the South. Which is basically, either, no frost and no winds, but the typical 8b weather (north), or, a bit warmer 8b with frost and some small winds (south). So which one should I pick for more sensitive plants?


By Yunder Wækraus

Even if Florida avoids the freeze, this cold event should cast light on FL microclimates, including eastern vs. western barrier islands, urban heat islands, and the lake effect, especially for South Bay to Pahokee.
https://amp.cnn.com/cnn/2019/01/28/us/winter-weather-monday-wxc/index.html


By PalmTreeDude

What is the best microclimate in your yard? Mine is a part of my back yard in a corner that faces south it has Leyland Cypress and other trees and bushes all aro around it to the north, which usually protects this area from the first few frosts. Don't mind my two raised beds, the winds from Michael messed them up. The Elephant Ears in the back never bor big like the ones in my front yard. 
 



By Jesse

The other day I was in conversation with a Realtor and was asked, "Where is the best place in orange county for building a palm garden?" This really got me thinking.  If I were to ever move, where would I want to go based on palms alone, within Orange county of course.  I'm in Orange, about 14 miles from the ocean. We can tend to get a bit cool but also fairly hot.  I've been here only 2.5 years and have recorded 107. My soil is fairly well draining and rich. The winds and dry air can get downright nasty with 40mph gusts with single digit humidity. I assume that this question is also dependent on what kind of palms. For discussion sake this palm garden would be focused on Dypsis and Pritchardia.
Taking all things into consideration such as temperature, wind events, soil type, sun exposure, microclimate, and geography, where is THE spot.
Looking forward to learning.


By PalmTreeDude

Right now by the lake it is warmer than away from it, so it is warming it up, I am going to see how long it takes to stop. What about you, if your near a lake?