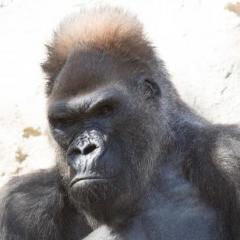 ---
Similar Content

By Tracy

I purchased both of the palms pictured below as Burretiokentia hapala but have noticed a difference in growth between the two as well as a couple of subtle differences.  The taller one has been more tolerant of direct sun over the years than the shorter one, although they are both about the same age.  The other interesting detail is that my shorter one that is more sun sensitive, has very prominant ligule flaps after the petiole emerges from the crownshaft when compared to my shorter one.  I often thought that they would start looking more similar over time relative to their ligule flaps, but they haven't.  Do your Burretiokentia's have the more subtle flaps like in the first two photos or the more prominent ones like on the palm in the second two photos?






By Tracy

Tooty fruity fallin' in my garden.  Dypsis onilahensis hybrid and last photo of a Dypsis heteromorpha.  I have no idea if any of these are viable seeds.  What is fruiting in your garden right now?






By SEVA

Does anyone know what these are? They were found washed up on the beach. There are 2 fruits and one with the fruit removed, revealing the seed. The fruit was sticky and almost web-like.





By Tracy

Medusa... Dare I to look upon her without turning to stone?