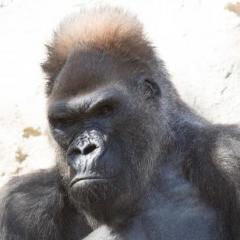 ---
Similar Content

By Tracy

Ok... there is no Encephalartos plumosa, but if they had named this cycad based on appearance as opposed to naming it after someone, I think its pretty obvious that it should have been named "plumosa".  Anyone else growing Encephalartos turneri that can either reinforce or refute my opinion?  My male has remained solitary thus far without producing any basal suckers.
No offense to Ian Turner this cycads namesake, I'm sure it was a well deserved naming.




By ximena_alvarez

Hi all!
 
I'm in search of any footage of anything cycad related for a documentary over cycads. Would love to have anything you might have, especially of any plants in situ, their beauty, anatomy, etc.
All locations and identifying attributes will be censored for the plants' protection. Give me a quick DM if you're able to help out. Let me know if you have any questions and I'd be happy to answer.
 
Thanks in advance!


By Jubaea_James760

Availability list & Prices
*PALMS*
Serenoa Repens (blue)  $15
Acoelorrhaphe Wrightii  $15
Sabal Causiarum  $7
Sabal Maritima   $7
Sabal Etonia  $5
Sabal Minor Emerald Island Giant  $5
Livistona Alfredii  $7
*CYCAS*
Cycas Guizhouensis  $25
*ENCEPHALARTOS *
Enc. Lehmannii  $25
Enc. Trispinosus  $25
Enc. Longifolius (blue)  $25
Enc. Longifolius x Princeps  $30
Enc. Eugene-Maraisii  $40
Enc. Msinganus  $20
*SHIPPING * No international shipping. Lower 48 only.  Usps priority shipping. Shipping starts off @ $10.00.  & varies depending on amount of plants & which ones. ( example,  I can fit a ton of Sabals, Blue Encephalartos, Livistona in 1 box bare root which will be $10.00) Cycas Guizhouensis are bigger & heavier so multiples of those will be more shipping.  PM me for more details & questions. 
Note: I can only shipping Thursday's & Fridays. 
 
Serenoa Repens blue (Greenhouse grown, acclimate accordingly)

 Here's mine.. I planted one out 2 years ago & is getting a bit more silvery blue.

Acoelorrhaphe Wrightii (Greenhouse grown, acclimate accordingly )


Sabal Causiarum ( 4-5 leaves) 

Sabal Maritima ( 3-5 leaves)

Sabal Etonia ( 2 leaves)

Sabal minor Emerald Island Giant ( 2 leaves)

Livistona Alfredii (2 leaves)

Cycas Guizhouensis- These are HUGE! Busting out of the liners. These need to be potted up to 5 gallon pots or planted. Acclimate them before planting in sun. (Greenhouse grown)

Planted straight to a 5 gallon pot. 2" caudex on this one!


Encephalartos Msinganus 
Encephalartos Longifolius (Blue), Lehmannii, Trispinosus, & Longifolius( Blue) x Princeps are all 2-3 leaves


Encephalartos Eugene-Maraisii (1leafer)

 



By Mr.Piriyakul

Hello People,
I posted this already on palms in pots but some people directed me here for more help. I just want to know if My En Lehmannii will say blue in South Florida. If the rain is to much can I just being them in and out side as needed to keep the blue? These are my questions. Plus I have this Dioon Spinulosa pup with roots. The leaves on it are from a old flush before I bought it (so I am told), Will new flush come in July/ Juneish? I know I wait but I am curious and new to cycads.  Thanks everyone


By Tracy

I was curious how long it takes to sprout Dypsis prestoniana seeds using the baggy method.  I did the float test, cleaned a bunch of sinkers, used a little bit of hydrogen peroxide to give them a final cleaning and then put them in baggies with some moist sphagnum moss I have for mounting orchids.  I'm sure someone can weigh in regarding their experience and timeline on sprouting this species.  I started those baggies on 12/1/2020.  This evening I did the same with about 50 Dypsis heteromorpha seeds so would be curious about others experience on timeline and yield for them as well.