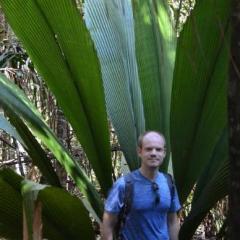 ---
Similar Content

By rick

The Palm Beach Palm & Cycad Society is excited to announce the return of our Fall Palm Sale.
Saturday, October 2, 2021 9am-4pm 
Mounts Botanical Garden
531 N. Military Trail
West Palm Beach, FL 33415
10+ vendors offering hundreds species of Palms & Cycads in all shapes and sizes, palm special fertilizer, palm and cycad reference books, Palm Beach Palm & Cycad Society t-shirts available for purchase
Mounts and Palm society and garden members free entrance to the garden


By Tracy S

The Palm Beach Palm and Cycad Society is hosting a one day sale. There are 9 vendors with a wide range of palms and cycads. Many are rare and lots are very cool. Join us for the sale if you can.
Saturday October 12th 9am to 4pm
Mounts Botanical Garden
531 N Military Trail 
Weat Palm Beach Florida
 


By Palmarum

Palm Beach Palm & Cycad Society - January Ramble
A Tour of three Gardens in Stuart, Florida
January 5th, 2019
 
1. Dominic Colonna Garden
2. Jack Miller Residence
3. Tracy Sutherland Collection
The society had planned an early winter garden tour to take place in Stuart Florida in Martin County, the next county north of Palm Beach. Any garden tour can be interesting, but when the society stretches beyond its regular boundaries, then you have the opportunity to see gardens and collections you otherwise may never see. All three were new to me. I thought the timing was unique. This is the probably the first palm or plant related event I have attended during the first weekend in January. The weather had turned out to be perfect in every way possible, but it could have been very cold. The first week in January is notorious for being one of the coldest of the year for S. Florida, so we lucked out. The tour was divided into three locations, all close to one another. Minus the trip north, the longest route during the tour was only fifteen minutes. The tour was scheduled to give a fair amount of time at each stop, with lunch at the last location.
 
1. Dominic Colonna Garden
- 10:40AM - "Does this look like the right spot?" - Jeff asking from the driver's seat. "Yeah, I see a lot of cars and a yard full of palms." - I replied. After a decent drive up from Broward County, Jeff Searle and I arrived at the first location just as the tour was starting. We had to find a parking spot without upsetting a neighbor ("stay off the grass!") then jumped out and walked over. First palm I saw was a tall coconut that anchored an oval planting bed at the center of the front yard. (B) "ehh Jeff... the tour is behind you."

- We were not the first to arrive and certainly not the last. Cars were finding places to park as we walked over to the group. (B) As we got closer, we heard host Dominic (plaid shirt) naming species and describing the overall plan for this particular bed.

- It was a mix of different palms, cycads, crotons, and a few agave. (B) Left of Dominic standing on the mound, PBPCS Events Chairman Terry Lynch listens to the tour and adds his insight to the cold tolerance of the palms mentioned.

- A mature and trunk-bearing Dictyosperma album var. conjugatum was the focal point of the bed. It was pushing out those silvery leaves and inflorescences at the same time. (B) The tour was slowly moving from the planting bed to the front of the house.

Ryan


By kinzyjr

Date:  April 13 & 14, 2019
Location: Mounts Botanical Garden on Saturday plus other locations for Sunday
Address for Mounts: 531 N Military Trl, West Palm Beach
What's happening:
Saturday, April 13 – 9am to 4pm
The Palm Beach Palm and Cycad Society is hosting their annual one-day fundraiser sale at Mounts Botanical Garden. Over 500 species of Palms & Cycads in all shapes and sizes, a limited supply of a top-rated fertilizer, palm and cycad reference books, Palm Beach Palm & Cycad Society t-shirts available for purchase. (https://www.palmtalk.org/forum/index.php?/topic/59521-palm-sale-at-mounts-on-april-13th/)
CFPACS has made arrangements to bring in a special speaker at 1pm.  Jason Dewees.   Jason is the author of Designing with Palms.  Jason Dewees is the staff horticulturist at Flora Grubb Gardens and East West Trees in San Francisco. Responsible for the Tree Canopy Succession Plan for the San Francisco Botanical Garden, he serves on the Horticultural Advisory Committee for the San Francisco Botanical Garden, and on The San Francisco Conservatory of Flowers Advisory Council. He will have books available for sale and signing!


Sunday, April 14
CFPACS Board is currently considering a morning stop over at Flamingo Gardens then on to a cycad nursery that will be opening up just for us that day.  Details on Sunday to follow.
Hotel reservations
CFPACS does not have a host hotel but as there appears to be some big events happening in the area around that time, we suggest you find a place to stay sooner rather than later! 


By Tracy S

The palm beach palm and cycad society is having a one day sale at Mounts Botanical Gardens on April 13th. Lots of rare palms and beautiful cycad. Great vendors. Make plans to attend.Jason Dewes will be be present for book signings.
Saturday April 13th 9am to 4 pm.