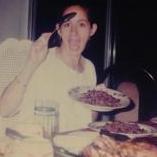 ---
Similar Content

By ximena_alvarez

Hi all!
 
I'm in search of any footage of anything cycad related for a documentary over cycads. Would love to have anything you might have, especially of any plants in situ, their beauty, anatomy, etc.
All locations and identifying attributes will be censored for the plants' protection. Give me a quick DM if you're able to help out. Let me know if you have any questions and I'd be happy to answer.
 
Thanks in advance!


By rfielding

Hello, 
As you may have gathered from some of my previous posts, I have a research interest in growing breadfruit outside of its prescribed hardiness zones. I'd like to invite anyone currently growing breadfruit in Florida to fill out a brief survey. This is 100% for academic purposes only and the consent form, which you'll have to scroll through before getting into the survey, explains some of the goals and confidentiality arrangements for the survey itself, as well as for any research publications that might result. 
You can access the survey here: https://snap.coastal.edu/snapwebhost/s.asp?k=162367429984
Please share the link far and wide. I'm interested in getting as much good feedback as possible. Feel free to contact me with any questions. 
Sincerely,
Russell Fielding
Coastal Carolina University
rfielding@coastal.edu 


By Tracy

Two of my top of the list plants in the garden are in close proximity and this spring it has been a race between them and I know what I want to happen.  Above we have the Dypsis prestoniana pushing out an ever larger flower spathe which will eventually open and rain down seeds.  Below is one of my favorite Encephalartos in the garden which has been pushing out a flush.  I want the flush hardened off before the flower spathe opens in the middle of the night and drops the sheath on it.  I think I'm ok on the seeds raining down much later, as the flush will most certainly be hardened off by then.  I've been tracking the pair for a while now, with 3 photos roughly a week apart of the cycad flush and the inflo shot of the Dypsis prestoniana showing overhead photographed last night... which will win?
Ever have a pair of favorites competing with one potentially dropping something on the other?






By Yunder Wækraus

At minute 13:43 there appears to be the fallen fronds of a royal palm. I saw nothing like that throughout the gentleman's walk through the swamp until that point. Does anyone have any idea where this might be?