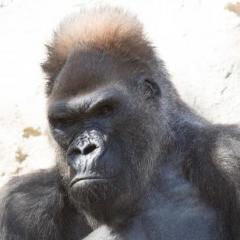 ---
Similar Content

By Tracy

Tooty fruity fallin' in my garden.  Dypsis onilahensis hybrid and last photo of a Dypsis heteromorpha.  I have no idea if any of these are viable seeds.  What is fruiting in your garden right now?






By DoomsDave

Montengro's excellent thread about digging palm babies and potting them inspired this one.
In my time, I've planted too many (sometimes, way too many) of some palm, to realize later that it was a mistake. Sometimes years later. Sometimes, alas, the best thing is to harden your heart and do chain saw or lopper therapy and just remove the "extras."
Other times, it makes sense to at least consider digging up a palm of suitable size and sufficient rarity and repotting and re-homing, to someone you hope will be a bit more careful than you.
Here's a report on my basic experiences, including good and bad results. The rest of you are strongly urged to jump in and share. Particularly if you disagree, and who knows? Maybe I'll learn something.
Unlike a ground-to-ground transplant, near-continental size rootballs, which muscle-men (and -women) with big cranes recommend, aren't an option. All of the plants were moved with small rootballs, i.e., small enough to shoehorn into a 15 or 20 gallon pot, maybe a 24" box.
 
DYPSIS ONILAHENSIS "DROOPY"
Once upon a time I planted about 10 of these in the ground, mostly from one-gallons. All grew great, but I wanted some room for other things. So, I dug a couple up with relatively small rootballs and stuck them in 10 and 15 gallon tubs, kept in the shade, watered, and prayed.
And, lo! They survived and thrived without a problem. I eventually dug out most of them, and, eventually, sold them. If you bought one, let me know how it's doing. I hope okay. If not, that's important too.
 
COCOTHRINAX BARBADENSIS/DUSSIANA
Once again, 10 plants too many, and once again, dug a small rootball, stuck in pots. And, once again, success! No deaths.
 
TRACHYCARPUS WAGNERIANUS
I went yeti-poop and planted too many, and dug up all of them, six. Of these, one died, three have been sold and I still have two.
 
AFTER DIGGING CARE
Move the pot into the shade, keep moist, but not sodden, and most important, make sure the evil Santa Ana Wind doesn't hit them. Pack the dirt hard in the pot so water stays in and has time to soak the soil and stay long enough for the plant to drink it. If you get the rushing river syndrome after watering, pack in more dirt, repeat, till problem is fixed.
Anyone else have any thoughts?


By Tracy

I found it very strange when my Dypsis onilahensis opened a new leaf, and I realized that the spear which split off the opening leaf was also opening with no rotation on the stem.  Normally, the new leaf opens, and the next to open rotates anywhere from 45 degrees to 180 degrees around the trunk from the previous leaf.  I have never seen a palm leaf open almost right on top of the previous leaf like this one.  It definitely is going through a major sudden growth spurt, as the there were two more spears which split off right behind these two which opened. I have never observed this with two sequential leaves opening almost in the same plane and almost inter-tangled before the leaf tips separate as shown in one of the closeup shots.  While its not a problem it is a novelty in my experience, but perhaps not in yours?






By ellidro

Selling 10 seedlings for $25. Local pick up preferred. PayPal only. Here is a pic of the mother plant. It was bought as a Dypsis ambositrae which obviously it is not. I believe it to be a form of onilahensis but a unique form. PM if interested.



By Darrin's Garden

Anyone know when the Dypsis Onilahensis seed is viable to germinate? My seed is green now, do I need to wait until it turns red? Also, what is the best method to germinate them? Thanks!