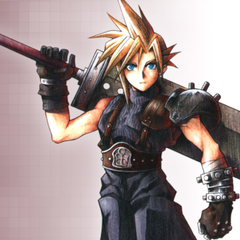 ---
Similar Content

By rfielding

Hello all, 
I'm a geographer based in South Carolina, but a Florida native, with an interest in breadfruit as a tool for food security. I'm especially interested in efforts to push the latitudinal boundaries of breadfruit, including the good work that many are doing to grow breadfruit in Florida. I'd love to hear from members of this forum on their efforts to grow breadfruit in Florida or other places where it's challenging. Feel free to reply here or email me directly at rfielding@coastal.edu. Thanks very much!
Russell Fielding
Coastal Carolina University 


By TampaPalms

Today I went ahead and added some Epsom salt to my arecas and foxtail palm. I was at thinking of adding a light light palm fertilizer to them especially the arecas to keep them nice and green as we just had a cold snap. I am in zone 9B in Tampa. Anyone in 9B or 10A have luck fertilizing palms in the winter? I'm afraid if I do so we will have another borderline freeze the new growth will be more susceptible to be killed.


By kinzyjr

While perusing a few threads referencing the 1835 freeze, 1894-1895 freeze and the 1899 freeze, there were a few mentions of this book.  There are used copies available on Amazon for less than $20 so I decided to order it.  After reading it, I'd certainly recommend it.  While the content is presented primarily from the point of view of someone interested in commercial citrus growing, the information about each of the events is certainly relevant to palm horticulture.
The book was a welcome relief from staring at a screen all day after working a job that typically centers around doing the same.  There are a lot of references and to the small cities throughout the state since they are typically where citrus is grown, and the weather data is obviously of interest to anyone growing palms since the same freezes are typically what impacts what is long-term or bulletproof in an area.
The book contained weather records and quotes from the various growers as well as descriptions of the weather before and after the freeze.  Some of the quotes are humorous in spite of the fact that these folks likely lost a lot of money due to these events.  Almost all areas are at least represented in the weather records, including Key West in some cases.
There are actually two freezes from California noted in the book (1937 and 1990).  In my case, the book does provide some weather readings from Lakeland City Hall rather than the airport, and has some weather readings from Bok Tower to compare to the Mammoth Grove area in Lake Wales to illustrate the difference elevation makes during a radiational event vs. an advective event.  There is also information on a few of our early and late season frosts that have the potential to impact tropical plants and citrus alike.  There book also covers an inverted freeze, where north and central Florida were not impacted as harshly as south Florida. 
The cover photo actually came from our local newspaper, The Ledger.
As the book was released in 1997, the 1996 freeze is the last one fully covered.  If you want a screen break and you like the data on the weather forums - give this one a read.
Book Information: A History of Florida Citrus Freezes by John A. Attaway, Ph.D. (June 1st, 1997)
Amazon Listing: https://www.amazon.com/John-Attaway/dp/0944961037/ref=sr_1_1?dchild=1&keywords=A+History+of+Florida+Citrus+Freezes&qid=1599060452&sr=8-1
Some links posted by @richtrav @tropical1 and @Matthew92 referencing this book:
https://www.palmtalk.org/forum/index.php?/topic/4720-long-and-lat/&do=findComment&comment=81717
https://www.palmtalk.org/forum/index.php?/topic/9124-freezing-degree-hours/&do=findComment&comment=153877
https://www.palmtalk.org/forum/index.php?/topic/9289-what-is-a-dewpoint/&do=findComment&comment=157382
https://www.palmtalk.org/forum/index.php?/topic/59364-orlando-area-winters-recent-trends-and-history/



By missknich

Need help identifying this palm tree. Thank you.