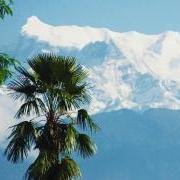 ---
Similar Content

By climate change virginia

If anyone has pictures of banana plants in virginia please share 


By climate change virginia

Hi is there a hardy alternative to bottle palms that can survive in zone 8a I don't care about the leaves the leaves can be pinnate palmate either one is fine. Thanks. 


By climate change virginia

Requirements Zone has to be tolerable of 7b or 8a either one is fine (Does NOT have to be feather palm), Has to have a nice amount trunk. Thanks.


By climate change virginia

Hey I was wondering if there was a VERY HARDY alternative to the royal palm, queen palm, coconut palm, or foxtail palm that is fast growing, self seeds like a Washingtonia, and can take temps down to 7-10f. Requirements must be pinnate/feather leaf, grows to around 30-50 feet, slim trunk, preferably easy root system, and NON CLUMPING. I prefer feather over fan but that's my opinion all plants are beautiful. One more thing must be able to take 10f with minimal damage. Don't tell me a pindo those things take forever to grow. We are technically zone 7 but we haven't gone below 10f since the artic blast of 2013-2014. Thanks.


By LasPalmerasDeMaryland

Welp, the weather is warm and I'm finally going to tour my palms after this winter. This winter was very warm for Maryland Standards. The lowest temperature I can recall is 19°F. Which is good for my palms' first winter to help acclimate them.