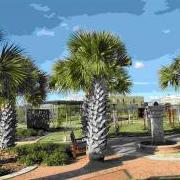 Canary Island Date Palm Sprouts - progression thread (College Station 8b/9a)
By Teegurr, in COLD HARDY PALMS

---
Similar Content

By Teegurr

Insane day for weather, we got 4+ inches of snow!
1. Butia odorata
2. Phoenix dactylifera
3. Phoenix canariensis
4. Ravenea rivularis






By Teegurr

This is a nice CIDP I spotted on Lawyer. I'm not sure of the age - much appreciated if anyone can guess.



By Alex37

Hi everyone, I'm new to the forum, I'm looking for butiagrus seeds (Butia x syagrus r.), I live in Italy, is there anyone who has them?


By Teegurr

Hi, new member here. I just received these Canary Island date palm seeds from treeseeds.com. I wonder how long I should keep them indoors and when to plant outside. Also, what soil would be good for them? I appreciate the help!