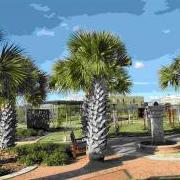 Fruit collected from fruiting butia in College Station
By Teegurr, in COLD HARDY PALMS

---
Similar Content

By Tracy

Tooty fruity fallin' in my garden.  Dypsis onilahensis hybrid and last photo of a Dypsis heteromorpha.  I have no idea if any of these are viable seeds.  What is fruiting in your garden right now?






By SEVA

Does anyone know what these are? They were found washed up on the beach. There are 2 fruits and one with the fruit removed, revealing the seed. The fruit was sticky and almost web-like.





By PalmTreeDude

Does anyone know of any good fruiting banana varieties? I am wanting to start some banana seeds in the fall and grow them indoors to a nice size and then plant them outdoors the next Spring with the hopes that they will get big enough to produce some bananas later in the summer. 


By petasplit

Hi, does anyone have seeds or seedlings of Aravaipa avocado? I cant seem to find it anywhere for sale online.
I am located in EU (Croatia) where summers are really hot and winters get quite cold (depends on year). 
That is why I am searching cold hardy avocado. Thanks for your time


By PalmTreeDude

I just got this Papaya from a local Publix, and am wondering if anyone knows what variety it is. I am wondering this because if there are seeds inside, I may try to grow them. Does anyone know when the best time to open a papaya is?