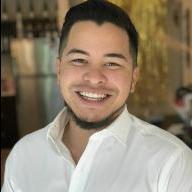 ---
Similar Content

By ShaneHarding

Hi guys I'm fairly new to tropical gardening started this year in may and I have fallen head first into things and have learnt an awful lot already . 

I've already got 2 x Phoenix canariensis  - 5x Washingtonia robustas and a trachycarpus fortunei which are doing really well but I want to branch out abit and see what's possible to grow in my area!
I live in the coastal village of Braunton in North Devon - south west England zone 9b and I'm around 10 meters above sea level .
I'm wondering if anyone has tried to grow syagrus romanzoffiana santa catarina (supposedly hardy queen palm ) and Phoenix sylvestris (silver date palm) I'm the south of England or even England in general with any success? 
 
thanks in advance 
Shane 


By jdl

How many lbs. of fertilizer should I use for my Sylvester palms? There's about 10 ft of clear trunk.



By jdl

What fertilizer is best for Sylvester palms and how much fertilizer should I use?



By jdl

What type of fertilizer is best for my two 9ft tall Sylvester palms? Also how much fertilizer should I use per tree?


By jdl

Will this much water sitting under my Sylvester palm kill it? I've had it for about a month and all this water sits under it when it rains. There's no discoloration but the fronds have lowered a tiny bit the past few days and I'm scared it might die. Will it be fine?