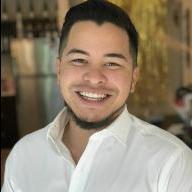 ---
Similar Content

By AZ_Palm_Guy

Hello everyone, 
I was hoping to obtain some opinions/advice on figuring out what is currently happening to a date palm pup I planted awhile back. In the last couple of weeks I've noticed that the leaflets have started to yellow then brown and it has started to travel down the fronds slowly. In some spots it has stopped completely and just has dried up. All the new growth inside is still very green and looks normal. The soil I have is clay but I did my best to amend it with garden soil for palm trees and I live in AZ. Temperatures for the last couple of weeks have been between 85-100°F. The drainage is not bad but it is not great. I water it about twice every week with a slow drip. Any ideas on what could be causing this? Water stress? Nutrition deficiency? Disease? Any feedback would be appreciated.






By Cool Ritchie

Greetings,
I need assistance in determining what type of hybridized Phoenix Reclinata palm this is on the photos. After doing some research, I see Reclinata and Sylvester. I'm fascinated with the branches/leaves that look like the Sylvester but multi stem like the Reclinata. Any comment or advise is much appreciated. Live in Central/West Florida.




By pavi

Chambeyronia macrocarpa potted


By teddytn

Walking around the yard weeding and watering and thought I would share some of what I have growing. Needle palms, sabal minor mccurtain, sabal minor, sabal Birmingham, various opuntias, yucca rostratas.