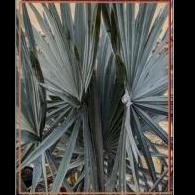 ---
Similar Content

By sashaeffer

Anyone use this with success?  I have always wanted something other than a foliage spray to control spider mites and this product can be used as a watering drench.
https://www.amazon.com/d/Fertilizers-Plant-Food/General-Hydroponics-GH2045-AzaMax-Ounce/B0032JYKGG/ref=sr_1_1?s=lawn-garden&ie=UTF8&qid=1544306088&sr=1-1&keywords=Azamax
 
Currently using Avid with success it seems, but have to take palms to bathtub and wear a mask to spray them down. Any soil drench would be much easier.