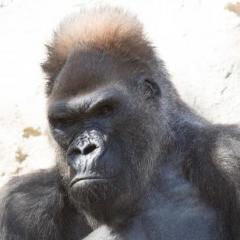 ---
Similar Content

By Marius

My biggest Sabal minor has two inflorescences sprouting. 




By Tracy

I don't even remember now, at which So Cal Palm Society meeting auction I bought this Dypsis.  I do recall it was solitary and probably no more than a 1 gallon when purchased.  I dropped it in a shaded spot under a Burretiokentia hapala, probably anticipating it would be a smaller gauge trunk and continue taking advantage of the Burretiokentia's shade.  It has since produced one new subterranean offset from the main trunk.  Any thoughts on which fine leafed Dypsis this is?  Markings on the trunk should be a clue.






By Pal Meir

Is this a prophyll of an upcoming inflorescence?



By PalmTreeDude

I just bought my first Dypsis lutescens (clump) at a local nursery to use as a potted plant. What are some things I should know about these? How fast do these grow? I saw some big ones in the nursery that had full sized trunks. Would it be possible to separate some of the smaller ones from the edge of the clump without hurting the others? 



By Kim

This Pinanga insignis, part of a group, popped open yesterday. Got a Pinanga? Post your Pinangas!