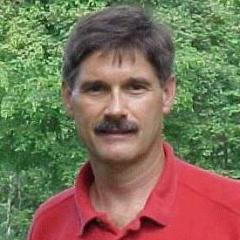 Which Weather Phenomenon Do You Fear Most: Frosts/Freezes or Tropical Cyclones' Aftermath?
By BamaPalmer, in WEATHER / CLIMATE

---
Similar Content

By BamaPalmer

My best wishes to everyone in the Northern Hemisphere, as we begin our peak time of the year for "tropical" weather activity!!  May you avoid the eye wall of any and every tropical cyclone in these next 60 or so days of potential weather cataclysms!  All the best luck to every palm grower and lover out there on this wonderful but sometimes turbulent blue solar system celestial "marble"!  Andy.
PS: Below is our yard after Hurricane Wilma's 2005 random, but "messy pruning!"  It was pretty well sheared flat but 15 years later I cannot find any evidence of it ever having been here!!  It was pricey to get it beautiful, again, though!  (That went without saying, I suppose!)



By PalmTreeDude

So we got down to 12°F a few days ago and now it has warmed up and we are currently in the low 60s and yesterday was in the low 60s as well. My Butia bought simply as a "Pindo Palm" from Lowes in the Spring shows little damage so far. The only damage I can see is a bit of browning on parts of the oldest leaves and a spot here or there on the "middle aged" leaves. The newest ones look fine so far. I will keep everyone updated, but I expected to see more damage and sooner. One of my other smaller ones got burned pretty badly, about 60% defoliation. As for the one that is showing little signs of damage, I must have gotten a pretty tough one. None of my palms were given any protection. This is just Southwest of Richmond, VA. 




By Xenon

I think they look better than the queens 



By Ed in Houston

It is still too early to discern all the damage from the recent freeze but here is what is apparent thus far. Lows were 28,22,28 with a 24 hour freeze duration at my place in far S.E. Houston. Much of Houston had 18-20. I have not been around town yet to survey the damage, just around my house and neighborhood.
Palms
Chamaedorea metallica dead
Chamaedorea plumosa dead
Chamaedorea cataractarum dead
Chamaedorea radicalis untouched
Sabals - louisiana, mexicana, minor, all untouched
Acoelorrhaphe wrightii- untouched
Rhapidophyllum hystrix - untouched
Phoenix canariensis - some foliage damage
Serenoa repens silver- untouched
Wash. robustas - some foliage damage showing on some specimens
Queens- thus far lower half of fronds have collapsed most other fronds look damaged
Chinese fan - some light foliage damage
Pygmy dates- all sizes completely burned, probably dead
Rhapis excelsa - moderate foliage damage, may lose some of the canes
Chamaerops humilis- untouched
Butia - untouched
Pinanga kuhlii - dead
Ravenea rivularis - defoliated, probably dead
Cycads
Zamia integrifolia defoliated
Sago - defoliated
Zamia furfuracea - defoliated
Ed in Houston


By Alan_Tampa

Looks like next week is cold o rama for Florida.