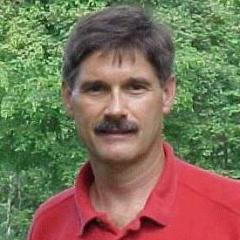 Which Weather Phenomenon Do You Fear Most: Frosts/Freezes or Tropical Cyclones' Aftermath?
By BamaPalmer, in WEATHER / CLIMATE

---
Similar Content

By kinzyjr

This topic is started to document the cold damage, or hopefully lack thereof, due to the cold spell. 
Initially, it looks like most of the damage done locally was due to frost.  As you get outside of town, the damage can get pretty severe on the "high-9b/low-10a" palms that have become more common due to the advent of Lethal Bronzing.  I'll begin with this photo I captured west of the airport on Medulla Rd.  The damage didn't even wait for the warmup to manifest.  For my own garden, I'm going to wait until it warms up to do my report.  There may be palms that look undamaged now that will show damage after the next three days go over 80F.   There may also be palms that appear to have light damage that have more extensive damage than shows at first.
@GoatLockerGuns was kind enough to compile his results from the Texas 2021 freeze in a spreadsheet that was easy to import into the Cold Hardiness Master Data.  If you'd like to do this as well, I can assist if necessary.



By Xerarch

Nicest Aceolorrhaphe wrightii I have noticed, all survived but this is the only one I've seen where the existing trunks survived, even a big one on the island died to the ground and started regrowing. There were only ever a handful around to begin with that I'm aware of. 



By Dimimelbourne

Hey palm pals,
my tiny flame thrower was doing pretty well until recently when it started to pop out a spear tip which looked to be burnt. I thought maybe it was from a pest as I know there are quite a few lurking around my patio. I sprayed the palm and have been staying on to of that but the emerging tip hasn't grown at all in some weeks. I hope it isn't dead.
 I repotted it after it seemed to have stunted and that's when it started pushing out this new spear which seemed like a positive sign. Could it be from the cold? It's middle of winter here and we have had some cold nights… no freezes though but has been close.





By BamaPalmer

My best wishes to everyone in the Northern Hemisphere, as we begin our peak time of the year for "tropical" weather activity!!  May you avoid the eye wall of any and every tropical cyclone in these next 60 or so days of potential weather cataclysms!  All the best luck to every palm grower and lover out there on this wonderful but sometimes turbulent blue solar system celestial "marble"!  Andy.
PS: Below is our yard after Hurricane Wilma's 2005 random, but "messy pruning!"  It was pretty well sheared flat but 15 years later I cannot find any evidence of it ever having been here!!  It was pricey to get it beautiful, again, though!  (That went without saying, I suppose!)



By PalmTreeDude

So we got down to 12°F a few days ago and now it has warmed up and we are currently in the low 60s and yesterday was in the low 60s as well. My Butia bought simply as a "Pindo Palm" from Lowes in the Spring shows little damage so far. The only damage I can see is a bit of browning on parts of the oldest leaves and a spot here or there on the "middle aged" leaves. The newest ones look fine so far. I will keep everyone updated, but I expected to see more damage and sooner. One of my other smaller ones got burned pretty badly, about 60% defoliation. As for the one that is showing little signs of damage, I must have gotten a pretty tough one. None of my palms were given any protection. This is just Southwest of Richmond, VA.