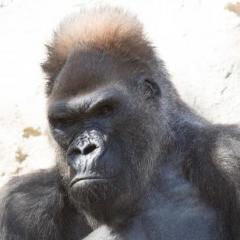 ---
Similar Content

By Tracy

Just had the first buds open on my Cleisocentron gokusingii which I got almost 2 years ago.  It was a pre-blooming size.  Since these can bloom in various shades of blue I really didn't know what to expect when it opened, but I'm very happy with the color on it.  Small flowers but when a clump of them open it really is beautiful!  Anyone else growing this orchid that can share their bloom colors?





By Tracy

I have been enjoying the fragrance of my Arenga engleri of late and was wondering what other palms have fragrant blooms.  One can be several yards away from this clump of A. engleri and smell it's sweet smell.  I have a row of Cycas thouarsii not too far away with 3 males which when coning have an odor a bit less attractive.   It is nice to have this palm which helps smother the male C. thouarsii's odor and the neighbor's across the street seem to agree as do the bee's who can be heard buzzing around it.
Share suggestions on other palms one can plant with fragrant blooms.




By Tracy

I noticed something discolored part way down one of the stems of my Maxillaria elatior today.  I thought it was a dead leaf that had dropped down until I looked more carefully.  The flower emerges from between leaves with no stem.  I then noticed many more blossoms yet to open.  What a wonderful find!  Obviously this is the first time blooming on this plant for me or I would have known what to expect.




By Tracy

I acquired this Aerides racemosa last year, and this is the first time blossoming in my garden.  I love the pendant flowers and interesting arrangement of the foliage.  There are some other very colorful orchids in the Aerides genus.  Anyone growing one of the other species within the genus?  I would love to hear how tolerant of different climates these are.





By Tracy

I have been enjoying this Olfactory delight when I walk down the side of my house where this Rhyncholaelia digbyana is hanging with its blooming spring flowers.  What Olfactory delights are you enjoying?