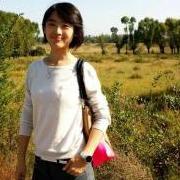 ---
Similar Content

By chocolatethunda

Hi all,

I've bought a few Wodyeta Bifurcata "Foxtail Palm" seedlings and everything seemed to be well but then the fronds color started becoming lighter. It keeps growing and shooting spears but a lighter color.

I am not sure if it is from • Overwatering • Underwatering • Disease • Nutrient deficiency.
If anybody can help out with some tips or approach as to this situation would be greatly appreciated. See pictures below:




By McClell.Col829

Hello my Fellow Palm Talkers, I purchased a Washy (labeled as a Filifera, imo its a Filibusta) about a month ago from HD, I normally don't get my palms from big name corporations, however this palm was priced very low for its size and for the area I live in, St. George, Utah. It's been in the ground for a month, I've been good about watering it,  and I use fish emulsion fertilizer during planting, in my experience it usually helps reduce transplant shock. Anyways, I'm concerned about a couple of things, however the speckling on the petioles is my main concern. I'm wondering what it may be, and what I can do to treat it or remedy it. Any input, recommendations, thoughts and ideas will be greatly appreciated. I hope everybody is doing as well as they can during these stressful and challenging times! I hope you all stay safe and healthy! God Bless,
 
Thanks
 
Colby






By Adam Halford

Hi I was wondering if anyone can help. I grew some washingtonia robustas from seed and were all doing really well.. I'm using a mix of fine seed compost, coco cour and perlite. All were doing fine but over the last couple of weeks they are now shrivelling and loosing colour. They are around 18 months old and have been kept in a conservatory during winter and outside in the summer in the UK. I repotted yesterday as roots were coming out the pots. Any help would be appreciated 




By Phoenikakias

Any suggestion is welcome. To tell the truth seeing this longitudinal necrosis along the petioles, I fear some kind of leathal fungal or bacterial disease.