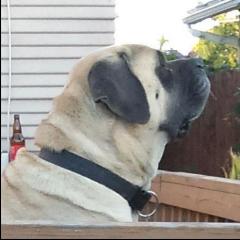 ---
Similar Content

By PalmatierMeg

I have 10 extra Serenoa repens Super Silver seedlings for sale. They are approx. two years old and I germinated them from seeds I got from Christian Faulkner. As this palm is very slow growing after taking months to germinate, you have a chance to bypass several years of waiting to grow one from seed. Silver saw palmettos germinate green and take on their silver-blue coloring as they grow. Info from Palmpedia below:
http://www.palmpedia.net/wiki/Serenoa_repens
This SE U.S. native palm is quite coldhardy: down to zone 8. Once considered a noxious weed in its native territory, it is now valued as a desirable component of the ecosystem and a decorative urban asset. 
Serenoa repens Super Silver: $10.00 each
Shipping = $10.00 for one plant. Additional plants by quote - ask me.   No shipping outside the US. No shipping to HI.
Payment via Paypal.
PM me if you are interested.
Photos



By ky_palm064

Here are some pics of my volunteers. They're under 3 older parents, on a south-facing wall of an unheated garage. Starting about 5 years ago, I've seen more each year. They were under leaf mulch, but  for the past 3 years they've been exposed.





By Dimovi

Here are some Sabals with massive crowns. They are at the University of Texas at Austin campus.
Wanna guess what kind they are?






By Brad Mondel

After all of these years I finally got to buy a house with over half an acre and now almost all of the palms are planted.
I am in zone 8a South Carolina above the fall line!
It is a work in progress so don't judge.
 




By Dimovi

I have some seeds from a Texas Sabal for free or if you want to trade for other cold hardy seeds for 8b.
I also have some pure filifera and dactylifera seeds.