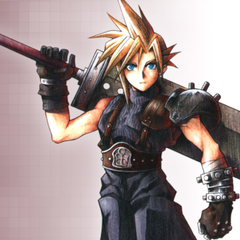 Common Ground - Lakeland, FL
By kinzyjr, in TRAVEL LOGS

---
Similar Content

By kinzyjr

There are some labeled plantings around Lake Wire.  The plantings contain some nice gems as well as some old favorites.  The plantings are labeled accurately for the most part, making it an experience more like you would expect at a botanical garden than a stroll down the sidewalk.  If there are incorrect labels, please point them out as I went by the label nearest to the plant for the most part.
Syagrus coronata

A close-up of one of the labels.  Looks like someone was snacking on Syagrus fruits nearby.

Allagoptera arenaria (as noted in the label above - next two pictures)


The next three are various Mule palms:



The double-headed Butia I shared earlier in the Remarkable Palms of Tampa Bay thread.  One of the heads looks like it is on the way out.

Beccariophoenix alfredii in the next two photos


The Queen Palm fruit that seems to be a favorite of one of the homeless folks walking in the area.

Dypsis lutescens

The next two are some very long term Dypsis decaryi




By Oviedo_z10b_lol

Home Depot was having a sale on 3gal c. Nucifera so I bought one. I plan on keeping it in a large planter through this winter until I plant it out in the spring. 
 
any advice on soil type for the planter?
 
originally I potted it in about 50/50 native soil (central florida sand) and top soil.  But it seems to hold moisture more than ideal. 
 
perhaps mix in some play sand? Or miracle grow tropical soil mix? 
 
thanks in advance 


By Palmarum

Tropiflora's 19th Annual Fall Festival
Nursery Open House & Sale - Sarasota, Florida
Link to Topic: https://www.palmtalk.org/forum/index.php?/topic/61600-the-ganza-heads-north-–-vendor-at-tropiflora's-fall-festival-–-october-25th-26th-27th-–-2019/
3530 Tallevast Road, Sarasota, FL 34243
Friday, October 25th, 8:00AM - 5:00PM
Saturday, October 26th, 8:00AM - 5:00PM
Sunday, October 27th, 10:AM - 3:00PM
For more information, check out the link above to the sale topic, or visit Tropiflora's website: https://tropiflora.com/

 
Ryan


By Oviedo_z10b_lol

New guy here.
Do any of my fellow central Floridians have any suggestions for good palm tree nurseries in and around Orlando? Somewhere with a solid selection and perhaps some rare or z10 palms. 
Lukas Nursery is nice, albeit a bit overpriced. Apparently MB Palms is the go-to? 
(Selfishly, the primary reason I ask... I'm looking for decent sized A. Cunninghamiana, B. Alfredi, and A. Engleri) BUT, I'm always keeping an eye out for new places to waste an afternoon and a few bucks. 
Thanks in advance.