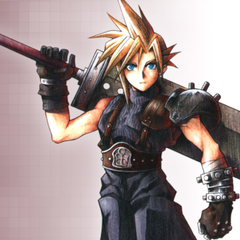 CFPACS - 10/20/2019 - Part II - Edison and Ford Winter Estates - Fort Myers, FL
By kinzyjr, in TRAVEL LOGS

---
Similar Content

By kinzyjr

When more information becomes available, this thread will be updated. 
For now, a preview of upcoming meetings for the year and an updated listing of our officers is available at: http://www.cfpacs.com/


By kinzyjr

The two locations tentatively scheduled for this meeting are:
Marie Selby Botanical Gardens: 900 S Palm Ave., Sarasota, FL, 34236 Rob Branch's Garden in Sarasota, FL More details will be made available in the Affiliate News and Meeting Dates section of the forums.


By kinzyjr

After a quick stop for a bite to eat, it was off to the Anne Michael's residence on Orchid Island in Vero Beach, FL.  The property is certainly off the beaten path but can be seen from the bridge if you know where to look.  When you arrive at the property, you're immediately greeted by copious amounts of mature Royal palms and Coconut palms.  The property does feature many other species and does have a single pre-1989 coconut still alive at the present time.  Attendees were given permission by the owner to harvest seeds laying on the ground.  Our guide Jason provided background information on some of the palms and other plants present in the garden.
When you enter, you are greeted by plenty of mature Roystonea regia

There was a great turnout and it is easy to see why

The pond is surrounded by Roystonea, Sabals and coconuts.

You can see the Indian River behind the house

Next 2 photos: Coconut palms line the shore with the bridge in the background.


The tallest coconut in this photo is a 1989 survivor.

A set of coconut twins (2 palms from one coconut)

Next 2 photos: Hard to believe you can have such an open yard and this many palms


Some Roystonea and an Australian pine near the sand dune.



By kinzyjr

The 2019 Holiday meet-up started at Heathcote Botanical Gardens in Ft. Pierce, Florida.  The gardens are roughly 5 acres and have a densely planted palm and cycad walk as well as a reflection garden full of Bonsai plants.  Our tour guide for the day was none other than @Dave-Vero.  Currently, the gardens are set up with Christmas lights and a train set under a tree as part of their Garden of Lights event.  For more information on the gardens, please visit: https://www.heathcotebotanicalgardens.org/
On with the show:
Next 3 photos: The parking lot has pretty standard views for coastal central Florida; with Livistona and Roystonea in fruit, and some yuccas to stop you from parking in the mulch.



Next 4 photos: The entrance has some more old favorites.  From there you can see some of the canopy palms in the gardens.




Once inside, a Satakentia liukiuensis all decked out with lights.

A look down the path shows that all of the palms are under canopy for protection.  A Dypsis decaryi is present on the right fork.

There are bromeliads and other plants mixed in with the palms as you would expect.  What's that on the left?

Next 2 photos: If you guessed Howea forsteriana, you are correct.  This palm seemed to attract most of the attention at the start of the tour.  There is a close-up in the second photo.


The famed 3-headed Sabal makes an appearance in an open spot off the main path.



By kinzyjr

Sunday, December 01, 2019
10:00am
Heathcote Botanical Gardens
210 Savannah Rd.
Fort Pierce, FL 34982
We will have a private tour of the Heathcote Gardens at 10 with an emphasis on the palms and cycads.
12:00 noon
Lunch
Lunch on your own
1:30pm
Anne Michael's
1 Earring Point
Vero Beach, FL 32963
For those of you who have been before, you know what a treat this is.  For newbies, it is an amazing piece of property along the river with a fabulous history, many wonderful palms, and accompanying flora.  Anne will be there to share!  We will have an auction and a sale if vendors are in!
 Please respond to the email sent earlier by 11/20/2019 if you plan to attend.  If you need assistance, feel free to PM me.