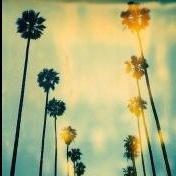 ---
Similar Content

By SEVA

I recently acquired several different Tillandsias to add to my collection.  I've included a few in the photo below.  Does anyone know the cold hardiness of the non-native forms and hybrid?  I'm thinking they aren't as hardy as our native Spanish moss, but figured I'd check if anyone on here knows.  For now, I plan to treat them like I do for my other non/less cold hardy Tillandsia species.

From left to right: Tillandsia usneoides thick form, Tillandsia usneoides native form (for comparison purposes), Tillandsia usneoides super fine form, and Tillandsia recurvata x usneoides


By Mandrew968

Yes, I love my Pachypodium, but it's not the actual tree, itself, that I love. I love my Pachypodium because it's the perfect host tree for my Tillandsia collection. 
When I first got my Madagascar palm, I was just getting into plants (mainly palms). It was actually one of the first plantings in my yard. Since then, I have grown to be noncommittal about it. 
About two years ago, I got into Tillandsia (and when I get into something, I really get in there!). I would consider myself an expert in our native species, but with over 700 species and very few local purveyors of air plants, I would have to say I am still learning and loving these amazing plants.
One day, I was in the yard and noticed one of the native species had spontaneously began growing on my Pachypodium. This ultimately led to a new appreciation for my Madagascar palm and a growing collection of Tillandsia ( currently over 25 species in it ). I know its not much, but I thought I would share with my Palmtalk friends.


By Mandrew968

I have a question: I purchased this plant as Tillandsia paucifolia. Is this paucifolia?..



By Mandrew968

I thought this clump was xerographica but a friend said it was probably a streptophylla? I think he is right... any thoughts?



By Mandrew968

I found these at work, growing in a hole in some cap rock. I pulled them out for a remodel of the area and they don't look like any of the natives... This thing pups so utriculata is no. Fasciculata looks different in the leaflet-it's also bigger than fasciculata... Any information on these would be extremely helpful to me. Thanks in advance!