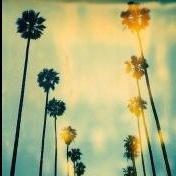 ---
Similar Content

By IVO

Hello! I have 3 washingtonia robustas growing from seeds in 1.5 gallon pots. This spring I'm going to repot them into bigger ones. So my question is. How important to them is root damage, because some of roots are sticking out from drain holes and there is no way rather that clip them off? 
My 6 moths old palms and me on the picture.



By PalmatierMeg

I have many palms. Most of them are very happy palms because I love them and we treat them well. In turn, they reward us with bountiful crops of seeds. I've learned there is scant interest in seeds of very tropical palms, esp. "common" ones that grow fast and get large no matter how beautiful they are. Today we got out the pole saw to stop these palms from burying us alive in seeds. We ended up with the pile of aborted infructescenses you see in the photos. Sad, I know, but necessary.
For anyone interested, that pile includes the following species as I can best remember:
Adonidia merrillii
Veitchia joannis
Veitchia spiralis
Veitchia winin
Carpentaria acuminata
Dypsis pembana
Coccothrinax sp
Archonotophoenix tuckeri
Archonotophoenix maxima
Ptychosperma elegans



By Jono Miller

Regarding the length of roots on cabbage palms, Wade and Langdon cite Sargent (1933) as follows: 
". . .with a short pointed knob-like under ground stem surrounded by a dense mass of contorted roots often 4° or 5° in diameter and 5° or 6° deep, from which tough light orange-colored roots often nearly 1/2' in diameter penetrate the soil for a distance of 15° or 20°, "   On the other hand,  at a palm workshop I was told cabbage palms can have roots 40 or 50 feet long.   My own observations on eroding beaches and banks suggests 15' or 20' is definitely too short.  See image from Cedar Key.   Does anyone have a personal observation or citation for Sabal palmetto root length other than Sargent?   



By Rd003

Was at my grandparent's house today and their front neighbors have a curious triple Veitchia specimen.. my guess would be V. winin
some closeups of the fruit which look different from my V. arecina/joannis at home
any ideas!!





By kbob11

Hi everyone,
    My potted trachycarpus is pushing out new roots on its side.  The roots are pushing the old petioles down towards the dirt.  I was just wondering if I should cut the old petioles or will the roots eventually push through.  Thanks!