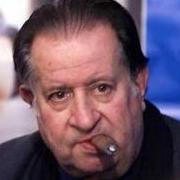 ---
Similar Content

By PalmatierMeg

I was outside taking photos yesterday and included a few of my largest Copernicia macroglossa. I received it as a 1g from a palm friend in 2008, so this is 10 years growth in the ground. Very slow but a mesmerizing palm nonetheless. To its credit, it has had to cope with the dwarf red spicata coconut (lost to Irma in 2017), a Coccothrinax and our largest Sabal Lisa, so doesn't always get all the sun it craves, esp. in winter - the Caribbean Garden faces north. Those gorgeious fan leaves are covered with sandpaper teeth and saw-tooth edges, so weeding and pruning it gets hazardous.
Copernicia macroglossa



By PalmatierMeg

A while back Cocoa Beach Jason posted photos of a butchered C. macroglossa that made me cringe - felony palm abuse. I have a much smaller version (no trunk, I think) planted in my Caribbean front garden. I was given it by a PTer in Punta Gorda back in 2008. From a 1g to this. Not a rocket. It has some nutritional issues but we are in the middle of summer fertilizer blackout and I've had more critical issues to face lately. I'll feed it in the fall. BTW, in the first photo, the palm behind it is my largest Sabal Lisa. Jason, I really hope you can rescue your neighbor's C.m. from its idiot owner.
Copernicia macroglossa



By virtualpalm

I have 100+ germinated Copernicia macroglossa seeds available at $1.00 each. I would prefer to sell them to one or two people to reduce the amount of shipping. Please contact me by PM here or at jody@plantapalm.com.

Thanks,
Jody Haynes
Miami, FL




By Moose

At the Ramble at Fairchild, a buddy of mine was contemplating purchasing a Copernicia hospita. He was invited to come and check out the Moose Land form.


We went to check out the other Copernicias and look what was found on the Copernicia macroglossa.