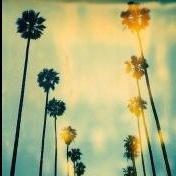 A few nice Adonidia merrillii at the Columbus Zoo.
By SilverDragon, in TRAVEL LOGS

---
Similar Content

By SilverDragon

It pains me to know that who ever buys these will probably throw them out when they die in the fall and winter...unless they somehow have space indoors??



By SilverDragon

Hey guys. For the past few months my Washingtonian adonidia have been growing quite happily. I'm just wondering if I should move them up to slightly larger pots now?



By Jan Jo

Hi! 
Just thought I'd share a couple of pics of my indoor gems, generally palms that either wouldn't survive or would look terrible outdoors in my climate...

Ptychosperma Gracile
 

Licuala Ramsayi
 

Chambeyronia Macrocarpa... my favourite... survives in my garden too, but hates the dry winds... and a little Pinanga Kuhli, bottom right.
 

Adonidia Merrilli (not a chance outdoors), with the Chambeyronia on the right
 

Pritchardia Thurstoni
 

Ptychosperma Bleeseri, Caryota Mitis, and Ptychosperma Elegans (at the back)
 
Hope you like them 
JanJo



By doranakandawatta

I hope that with enough sun, that palm will grow well and be strong !



By ck_in_fla

I made a short trip from my home in the Orlando area to Cocoa Beach, Florida last week.  As the expressway turned South approaching the coast, it was like crossing a line.  Suddenly, it looked like I was in South Florida.
During the time I was over there, I traveled from Cocoa Beach all the way down to Indian River County.  I crossed the Sebastian Inlet bridge and explored Orchid Island.
The entire trip along route A-1-A on the barrier island, it looked like the area was solidly Zone 10B based upon what grows there.  Coconut palms are everywhere from Cape Canaveral south.  Back from the exposure to the salt spray, there are Royal Palms.  The 520 causeway connecting Cocoa Beach and Merritt Island has been landscaped with Royal Palms.  Also, Adonidia's are everywhere as you can see from the attached pictures.
Except where the fruit has been removed to protect people and cars below, there were lots of coconuts in the trees.
Just an amazing area.