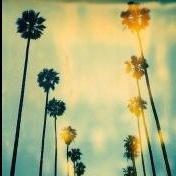 W robusta seedling leaf tips turning yellow
By SilverDragon, in PALMS IN POTS

---
Similar Content

By PalmTreeDude

So one of my Washingtonia robusta started to go yellow and then the edges went brown and it slowly died. Then, two of my other Washingtonia have started to do the same thing a while back, but are still alive. Now, my final healthy one is starting to show the very beginning stages (slight yellowing in the oldest leaf). Then some of my Saw palmetto seedlings started to show "symptoms" and now it seems like my Archontophoenix cunninghamiana is showing it a little bit, although it fortunately doesn't seem to be progressing much. I can't tell if this is some sort of disease (I don't understand how potted palms indoors in Virginia would get a palm disease) or if they have some sort of fungus. Should I completely soak them in copper fungicide? I'm not going to lie, I am kind of freaking out a bit. Any advice would be helpful. I am not new to growing palms indoors during the winter and have been watering them each as I believe they should be watered while indoors (for example, Washingtonia get the least amount of water, to prevent rot). What could this be? Can I save these? I never had this problem before. 




By PalmTreeDude

One of my Washingtonia robusta seedlings leaned sideways a bit when it was in the community pot and started to grow that way. I potted it up with the base of the small trunk pointing up. Will this seedling straighten out? 




By SilverDragon

I literally just screenshot this off of my buddy's Instagram story just now (please ignore the silly shark lol). I couldn't help but notice what looked like Washingtonias, but he is in SC near Myrtle Beach. Do Washies actually manage to get this big in Myrtle? I do see the dead trunk on the left, however...