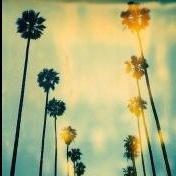 W robusta seedling leaf tips turning yellow
By SilverDragon, in PALMS IN POTS

---
Similar Content

By PalmTreeDude

One of my Washingtonia robusta seedlings leaned sideways a bit when it was in the community pot and started to grow that way. I potted it up with the base of the small trunk pointing up. Will this seedling straighten out? 




By SilverDragon

I literally just screenshot this off of my buddy's Instagram story just now (please ignore the silly shark lol). I couldn't help but notice what looked like Washingtonias, but he is in SC near Myrtle Beach. Do Washies actually manage to get this big in Myrtle? I do see the dead trunk on the left, however...



By Ryagra

Filifera babies popping up. Seeds sown from rotten fruit beneath the afformentioned wild Nevada specimens. What a nice surprise!