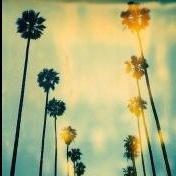 ---
Similar Content

By Tracy

It has been interesting to watch a transformation in the main caudex of this Encephalartos woodii hybrid (E arenarius x woodii).  After coning a couple of times, the last set of male cones came in late 2017 and are pictured below in early spring of 2018.  Eventually they reached a point where I removed them and thought this cycad would just keep on alternating between flushes and coning periodically.  It did have a large pup on one side which I eventually removed and is growing in its new home.  What happened over the next two years with where these cones had emerged is the interesting story.



By Merlyn2220

I was over browsing through ChuckG's collection of cycads and palms, and we ran across two unusual large Encephalartos.  This is one of the two, it was tagged with "Ituriensis" but both of us are pretty sure that's not accurate.  The leaf shape is wrong and the number of prickles are wrong.  However it is a big one, with 9-10' shade grown fronds with a 5-6" caudex.  So it's likely to be one of the "big green Encephalartos" or possibly a hybrid.  Any suggestions on an ID or possible parents?
Leaves have around 20-22 spines pretty much evenly spaced on the top and bottom of each leaf.  This is way more than Whitelockii (6-12) or Ituriensis (12-16) but similar to Laurentianus (12-20). Tip is consistently forked with 3 spines near the end. Leaves are more elliptical or Oblong/Ovate than they are lanceolate The only description I can find of an Encephalartos with that large number of spines on the leaves is Laurentianus.  Superficially it looks a bit like one, but the others I have (also from Chuck) have more parallel leaves that are definitely not ovalized.  Here's a few photos:
Front and back of the mature leaves, grown in a lot of shade.  The reddish stuff on the top of the leaves is iron/manganese deposits from hard well water.

Leaf detail on the new flush, these are about 2.5 feet tall today:

Larger view of the new flush, caudex and 3 older fronds.  It's tied to a steel post I drove into the ground to support the Dendrocalamus Hamiltonii on the right of the photo:



By OC Daddy

Does anybody know what type of Cycads these are?  




By RaychHasDatePalms

So I know, I know.... palms and Michigan, and we have had this discussion many times before. 
 
HOWEVER. 
 
I have had bad luck with keeping palms alive, obviously, but I feel I have chosen the wrong ones. Plenty of us have had this discussion and I know plenty of you are able to do it. (Yes, KinzyJr, I am referring to you —and others) 
 
So. What do you think? I am looking at a pygmy date palm, a Christmas palm, or a cycid that has a similar silhouette to the other two mentioned. It would be in a pot in my office, which has a window but I'd say partial sun as opposed to full sun. (I do also have a grow lamp in there that my hardy fig has loved but that wasn't good enough for my coconut baby, RIP.) It's hot and very humid in the summer—70s-90s—but the winter is extremely dry and we tend to keep the furnace at 69-71. 
 
Not A TA also mentioned sending something, too, since I had bad luck with my seeds (idk what it is with seeds and me), which is AMAZING and so kind, so there will be more conversation regarding indoor palm health at that time, I am sure. 
 
Also, once I'm done watching YouTube church, I'll post the links of the trees in the shop I am looking at. I am willing to bet that someone here is familiar with the shop.
 
Thank you so much!!!!! 


By Tracy

This morning I was doing a little cleanup after strong Santa Ana winds created some minor messes in my yard.  At one point I was really focused on the task at hand and stepped back into a small but somewhat valuable seedling I have been growing for about five years now.  It was a bit of a heartbreaker when I felt something under foot, looked down at all the leaves broken off my small Encephalartos nubimontanus.  I had transplanted it to a new spot at one point which slowed it's growth, but getting it as a single leaf seedling and working with it for five years didn't make it any easier to see the damage.  I know that most of the plant is currently subterranean.  I'll hope for the best and leave it in place after carefully trimming off the leaves that I unceremoniously crushed this morning.  Fortunately I do have another one that is quite a bit further along, so no fear of stepping on it by accident.  I guess this is what we call unintentional editing.
I know I'm not the only one who has had this experience at least once (I won't yet share how many other similar incidents have occurred over the years).   Perhaps you have a similar story of guilt, think of this as a call to the confessional of plants edited,  trampled, or otherwise hurt unintentionally.