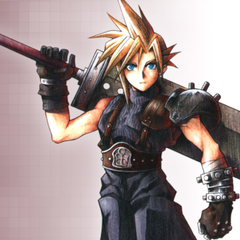 ---
Similar Content

By kinzyjr

These pictures were taken during the CFPACS summer field trip.
When you pull into the parking lot, this is the entrance that greets you:

The gazebo and sign showing the multiple paths:

Plants in this area are available in exchange for a donation to the gardens:

Around the bend starts the Florida Hammock Trail:



By kinzyjr

Schedule of events:
10:00am: Sugar Mill Gardens (950 Old Sugar Mill Rd, Port Orange, FL 32129) - CFPACS is touring + donating and planting some palms and cycads. 11:30am: Lunch at Clancy's Cantina (301 Flagler Ave, New Smyrna Beach, FL 32169) 01:00pm: Members Only palm auction and sale (Dave Hall's residence) - Please bring a chair and auction plants.

By kinzyjr

Date:  April 13 & 14, 2019
Location: Mounts Botanical Garden on Saturday plus other locations for Sunday
Address for Mounts: 531 N Military Trl, West Palm Beach
What's happening:
Saturday, April 13 – 9am to 4pm
The Palm Beach Palm and Cycad Society is hosting their annual one-day fundraiser sale at Mounts Botanical Garden. Over 500 species of Palms & Cycads in all shapes and sizes, a limited supply of a top-rated fertilizer, palm and cycad reference books, Palm Beach Palm & Cycad Society t-shirts available for purchase. (https://www.palmtalk.org/forum/index.php?/topic/59521-palm-sale-at-mounts-on-april-13th/)
CFPACS has made arrangements to bring in a special speaker at 1pm.  Jason Dewees.   Jason is the author of Designing with Palms.  Jason Dewees is the staff horticulturist at Flora Grubb Gardens and East West Trees in San Francisco. Responsible for the Tree Canopy Succession Plan for the San Francisco Botanical Garden, he serves on the Horticultural Advisory Committee for the San Francisco Botanical Garden, and on The San Francisco Conservatory of Flowers Advisory Council. He will have books available for sale and signing!


Sunday, April 14
CFPACS Board is currently considering a morning stop over at Flamingo Gardens then on to a cycad nursery that will be opening up just for us that day.  Details on Sunday to follow.
Hotel reservations
CFPACS does not have a host hotel but as there appears to be some big events happening in the area around that time, we suggest you find a place to stay sooner rather than later! 


By kinzyjr

Currently, this is posted for advanced notice.  Details to follow at a later date.


By kinzyjr

SAVE THE DATE!!!

Central & North Florida Palm and Cycad Society
Holiday Gathering

Saturday, December 8, 2018

11:00am – 3:00pm

Private Garden of Ron Hart & Maryann Krisovitch
6701 Lake Kirkland Drive, Clermont, FL 34714

The Society will provide drinks and the main dish.  Please bring a side or dessert to share.

About the garden:  Ron & Maryann have been members of the society for over 10 years and have also served as President and Treasurer.  They recently moved about 80 of their 170 palms and cycads from their home in Apopka to their new lake house south of Clermont.  While the home is a new place for Maryann, Ron actually built the home 15 years ago. Many of the palms he planted back then are still there and thriving even though he was gone from them for the past 10 years!  You'll see the struggle the plants are facing since removing plucked from a shady oak canopy half-acre yard to a mostly sunny acre on the lake.

Please R.S.V.P. by the Monday before the meeting to Maryann at palmsocietytreas@aol.com

What you need to bring to the meeting:

A plant for the auction (does not have to be a palm, palm-companions are good too!
Sides or dessert
A chair for your own personal enjoyment!