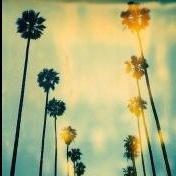 ---
Similar Content

By Yunder Wækraus

Saw this on a FB group devoted to our old neighborhood




By PalmTreeDude

So I remeber hearing someone say in a video that Immokalee does not have a good climate for more tender palms, I looked around on Google Maps on Streetview and saw these coconuts. Some look fine while others look horrible. I am kind of confused about this towns climate. Does it get a freeze every few years from being so far inland? What type of stuff would be the limit of what would survive there long term? 






By PalmatierMeg

I have many palms. Most of them are very happy palms because I love them and we treat them well. In turn, they reward us with bountiful crops of seeds. I've learned there is scant interest in seeds of very tropical palms, esp. "common" ones that grow fast and get large no matter how beautiful they are. Today we got out the pole saw to stop these palms from burying us alive in seeds. We ended up with the pile of aborted infructescenses you see in the photos. Sad, I know, but necessary.
For anyone interested, that pile includes the following species as I can best remember:
Adonidia merrillii
Veitchia joannis
Veitchia spiralis
Veitchia winin
Carpentaria acuminata
Dypsis pembana
Coccothrinax sp
Archonotophoenix tuckeri
Archonotophoenix maxima
Ptychosperma elegans



By SilverDragon

I love animals, but even at the zoo, plants will always catch my eye first



By PalmTreeDude

Here is the store bought coconut I got from Publix(?) at the very end of last Summer. Over the Fall and Winter (it took it a long time before the first spear was sent up) I germinated it in a plastic bag with the nut half in water. Here it is at the end of Spring, the heat really makes a difference. This coconut had a Dominican Republic tag on it, so what ever variety they grow commercially there is likely what this is. This first picture is when it germinated in late September and the second picture is it today.