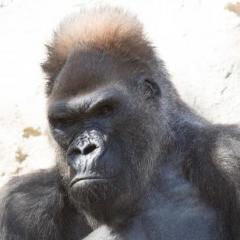 ---
Similar Content

By hopper

Hi all, 
My Dypsis ambositrae seams to be clumping. Is that a good thing or a bad thing?
Thanks 
Hopper
 



By Tracy

I have been growing a couple of Dypsis ambositrae in the ground and despite having similar sun exposure, soil and nutrition, they often seem yellow compared to palms around them.  Below is one of the Dypsis ambositrae pictured, with a Dypsis leptocheilos behind it.  Ignore the older burned leaf retained on the teddy bear, and you can see the base of the leaves are much greener than the D. ambositrae.  My Dypsis heteromorpha in the same soil on the other side of the walkway, and same light is also much greener as shown.  There is also a Dypsis cabadae nearby, which is always greener.  I feed with Apex Palm Plus 13-5-8 once a quarter, use the same drip irrigation supplemented with hand watering on all.  I used a light dose of blood meal to try to green the D ambositrae with little effect, and also applied the blood meal selectively to the drip zone of a couple of other palms (my smaller D prestoniana, Kentiopsis oliviformis), which also showed little effect from the blood meal.  I'm reluctant to use any more blood meal, as I have skunks & possibly raccoons which come into the yard at night and dig up the blood meal, which I put in holes under drip emitters and covered with soil.  Those things can make a mess of one's yard.  Any experience with this species and what I may be doing incorrect and can adjust?




By Perito

I have an abundance of seedlings I want to sell in flats of 25,  $65.00 per flat.      Dypsis decipiens

 
 


By Tracy

My hardscape projects complete, I'm starting to fill in the spaces I left open for the last 5 1/2 years in this garden.  Some things are new and others have been waiting many years in pots, moving from my previous home to this garden.  The biggest new impact though was a D prestoniana from a squat 20 gallon, I planted to join the other one I planted last year.  The new one is in the foreground and the one planted last year can be partially seen to it's left behind.



By The Steve

I planted these in spring, and they were in really poor shape, which they are still trying to grow out of.
The one on he left has pretty much stalled, and the spear doesn't seem to be growing - but it was for a while, and has thrown out a new leaf since I planted it. It gets a good bit of shade, and probably plenty of water. Perhaps it has started to grow into the clay? The one on the right is growing fine.

Any thoughts?