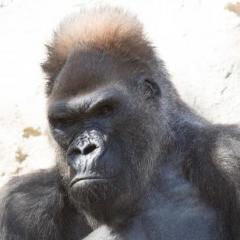 ---
Similar Content

By PalmatierMeg

I have a pot of 7 strap-leaf year-old seedlings from my Coccothrinax crinita brevicrinus mother palm. It is rarer than the desired Coccothrinax crinita crinita but I have found it much easier to grow here in Cape Coral. Both subspecies are native to Cuba.
https://en.wikipedia.org/wiki/Coccothrinax_crinita
Coccothrinax crinita brevicrinus 7 strap leaf seedlings: $20.00 for the lot
Shipping = $10.00 Flat Rate Priority Mail
No shipping outside the US. No shipping to HI
Payment via Paypal
PM me if you are interested. Give me your name/address to copy/paste on a mailing label. I will PM back a quote. When you pay, tell me.
NOTE: Please give me 24 hours to respond. After 24 hours, send me a civil reminder.
Photos

Mother Palm

 


By RainForestt Robert

While vacationing on Grand Cayman I came across  two potted  Coccothrinax crinita. I was duly impressed. However I was totally flabbergasted as I counted twenty more as I walked further up the street. 






By PalmatierMeg

For sale is one lot of 50 seeds of Coccothrinax crinita brevicrinus from my mother palm. For lovers of cutesy names this is commonly called the "Short-haired Old Man Palm." This endangered subspecies of the commoner Coccothrinax crinita is native to seasonally wet grasslands and hills of western Cuba. Its trunk is covered by short hair-like fibers. I have both subspecies and find that brevicrinus is easier to grow and less finicky. It has flowered and set seeds for years while my largest crinita has never flowered. Fruit and seeds are large by Coccothrinax standards and growth is moderate. It has large, relaxed dark green leaves.
Coccothrinax crinita brevicrinus: 50 seeds @ $10.00 for the lot. One Lot Only
Shipping = $5.00 in padded envelope. No shipping outside the US. No shipping to HI
TOTAL = $15.00
Payment via Paypal. PM me if you are interested.
Photos

Mother Palm



By newtopalmsMD

I am planting a Trachycarpus Nainital in my pool area.  My question is, how far from the trunk will the roots grow?  I want to leave enough room from the cement decking  and some of the underground pipes that make the pool work.  Also I don't want to be planting annuals too close to the trachy and disturbing the trachy roots when I lift annuals for the winter.  
Also I have very well-draining clay (sounds odd I know).  Any thoughts on what medium I should plant in?  Just the native soil/clay.  Native clay emended with garden soil/humus? vermiculite? builders' sand?  Are there really 10 different ideas all of which work pretty much the same?
Many thanks!


By JungleGina

Saw this pair of old man palms in Delray Beach last month right on the east end Atlantic Avenue just before the beach. They don't get this tall in Sarasota so I had to get a pic, with mom in there for scale.