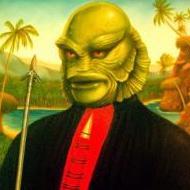 ---
Similar Content

By Funkthulhu

I'm moving again.  Finally back into a house, not an apartment, with floor to ceiling windows on the East side, smaller high windows elsewhere.  However, I'm now going to be sharing space with my beloved.  As much as she would probably let me, I can't bring myself to hoard all of our space with palm trees.  I have all that space in front of East windows, but I also have to take into account the big pots outside that will need to come inside in the next couple months.  
I have a number of "winners", like my oldest palms, my dwarf date, my wild collected Veitchia, and several others that are happy and healthy.  However, I also have about a dozen pots of seedlings in various states of development, containers of unsprouted seeds, and just rando that has potential but hasn't shown any initiative.  How do you choose?  There isn't enough room for everything, some of this HAS to go!  I've always had a mind-set of "if you live, I'll make space for you", but I seem to be hitting a wall against that.  
/rant, thanks for reading, any advice or personal anecdotes would be appreciated. 


By SilverDragon

So I have a few joannis and spiralis seedlings that are doing quite well in some one gallon pots, bit now a few have roots coming out of the bottom. Should I transplant them to a deeper pot? If so, I'd really appreciate it if someone could link me a site where I can order the deep black square pots I see many growers using on here.


By Rd003

Was at my grandparent's house today and their front neighbors have a curious triple Veitchia specimen.. my guess would be V. winin
some closeups of the fruit which look different from my V. arecina/joannis at home
any ideas!!





By Funkthulhu

It is springtime, and a man's fancy turns towards thoughts of repotting his container ranch...  
Let's be straight here, I'm in Nebraska, I have some "big" palm species creeping past the juvenile stage. . . and my ceilings are only 8 feet high right now.  Container Ranchers, how do you decide how big of a pot you will use for each of your species.  Assuming everything is deep enough for tap-roots and whatnot, does the pot size help or hinder the size of your palm?  In my most recent post I was talking about a potentially sick Veitchia, that little guy is getting a growth spurt right now.  Save for the freezing winters, if it were outside it has the potential to get freakin' huge.  I don't want it to be freakin' huge.  In fact, I'd like to keep it relatively unchanged for the foreseeable future.  They say a goldfish will grow to the size of its tank, but that's just hooey.  A goldfish keeps growing depending on how much food it gets and how long it lives, sometimes despite being too big for its tank.
I guess what I'm asking is this:  In your experience does a larger pot equal a larger palm?  Does a larger pot equal a faster growing palm?  And by reversal, does a smaller pot keep a palm smaller for longer?  
I don't want to end up with sickly stunted trees, but something that doesn't burst through the roof in a few years would be nice.  It means I get to enjoy my palms longer than I would normally in my apartment.  If that means I delay or even never increase the pot size for some of these species, I want to make sure I'm not doing them undue harm.
Cheers!


By CLINODAVE

We love our palms, but I also dig seeing the other plants/lifeforms that make their homes in palms.  The base of this Pigafetta at my place is home to climbing ferns and a begonia.  The Vetichias' grey trunks are increasingly mossy green.  Anyone else have palm epiphyte pics?