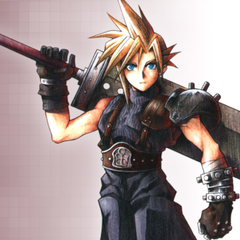 Fairchild Tropical Botanical Garden - Miami, FL
By kinzyjr, in TRAVEL LOGS

---
Similar Content

By Mandrew968

We have planted some really neat plants this year. One of the highlights has been this newly described palm from the Colombian border. If it grows half as well as it has in the nursery, I will be pleased. Hope you all enjoy





By Palmarum

- March 13th, 2020 - It is today, the second Friday of the Spring 'Ganza at Searle Brothers Nursery, and the activity level is slow as usual for the day. With the free time, I was browsing around the landscape checking out the palms to see if they were doing anything photo worthy. I was looking over the huge Beccariophoenix alfredii, as I always do when something caught my attention, hence the 6 ft. (2m) ladder positioned next to the trunk. After verifying the find via the ladder, I decided to take photos from the outside-in...

- A couple of overall shots from different positions, with cloud shade and (B) with direct sun. This view allowed the nearby Coccothrinax macroglossa to offer assistance as a scale object. The palm has reached and surpassed the height of the shadehouse nearby, 15 ft. (4.5m).

- He has put on a widened base with a good 4 ft. (1.2m) of clear trunk. The newer nodal scars on the trunk are forming further and further apart, the taller the palm has become. The petioles and leaf bases still have that cool and original color unique to the species. Those fibrous auricle-like extensions on either side of the leaf bases are smooth and pliant like kraft paper. 

- Before taking any of the photos, I was standing in this exact spot ready to move on to the next palm when I looked up and saw this... [boom] A newly emerging inflorescence spathe, jutting out from the trunk among the inner petioles. One could not see it unless you were standing in this very spot. This shot represents how it looked as I saw it. (B) Same position, zoomed in a bit.

Ryan


By Mandrew968

I got this bromeliad but I don't know the species. With all the seeds, I am thinking Tillandsia-would love to know what you guys think... Thanks!




By kinzyjr

Just a few pictures from my trip to Vizcaya over the holidays:
Entrance to the museum/gardens:

The Dock:

Front of the House:

Side Garden:



By Moose

Lots of Rain falling on the Moose Land. Could be up to 4' before the day is through.
Spread 6 cu yards of "green mulch" from my pruned mango and avocado trees last month.
Observed at least 6 different species of mushrooms popping up. The soil and earthworms must be happy.