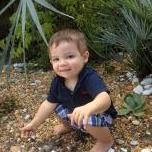 ---
Similar Content

By Pal Meir

Are these rattan palms Daemonorops? And if so which species?




By PalmTreeDude

Do any Australians (or people who visited Australia) on the forum have any pictures of some Australian palms in habitat? I know there are scattered pictures around the forum but I thought I should make a thread specifically about them. Please post your pictures if you have any. Also, what are the cold hardiest Australian palms? 


By Yunder Wækraus

Any anecdotal evidence that Brahea armata once ranged into SoCal? If not, how close to the border is the nearest stand?


By Kris

Dear Friends,
I welcome you all for another Palm planting work.This time the palm is Brahea Armata,this palm was raised from seeds sent to me from Italy.And these seeds were tagged as Brahea Rozeii.And this time since i did not have assistants available,i took the help of my wife in this planting work.This i my third attempt in growing this Mexican blue palm,on earlier occasion i tried growing them on a raised bed using coarse grade sandy soil and another one using blue metal chips and rocks of size used in laying railway tracks.Since they were growing in a semi shade area of our garden they all rotted during our wet monsoon season(Winter).i.e "The November Rains". 
Stills and Video of this work is posted in the following post. And what is your opinion,will this palm grow in hot wet tropics having high coastal humidity ? 
Thanks and love,
Kris.