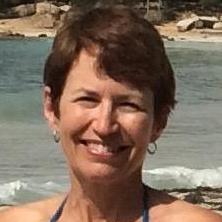 ---
Similar Content

By PalmTreeDude

Just fond the IPS Instagram and it has some nice pitucres of palms! I didn't know they had one until today. Just letting people know if they didn't see it already.
https://www.instagram.com/thepalmsociety/


By doranakandawatta

in http://www.palmtalk.org/forum/index.php?/topic/51292-into-borneo-with-the-unforgettable-2016-ips-pretour/ Cindy shows many lovely pictures of the National Orchid Garden and of SBG.
It seems to me this one can be a Rhapis, is it R. multifida? Where can I get seeds or seedlings?



By doranakandawatta

Wonderful pictures Cindy posted are in the sub-forum TRAVEL LOGS, don't miss the thread !



By doranakandawatta

Palmtalk Forum is already a wonderful place where one can share with other passionate and friendly overseas forum friends (everyone is the oversea friend of some other, westwards or eastwards, it depends …) and I am glad I discovered Palmtalk few years ago.
BUT
"Palms" journal of the IPS makes me tell other forum members that they should join IPS.
There are so much to learn, to read (just when one receives the journal and again weeks or months later).
Pictures are outstanding like few posts on Palmtalk can be, and informations are both easy to understand for amateurs like me and scientific. 
I like the spirit of the journal, and dare quote the lines of W.S Merwin ( Palms dec 2015): and www.merwinconservancy.org
"We start with far too arrogant an attitude about the natural world, about how "it's all there for us". It's not all there for us. We should be obedient and grateful to everything it gives us but not suppose that is has some duty to us at all".
I think this is the way I am gardening...
Kris would finish my post with: LOVE.
Love, 
Philippe


By Xerarch

I've known about the IPS for many years but it has really been PT that has encouraged me to finally join. I signed up a couple days ago, I hope to be able to participate in many activities in the upcoming years!