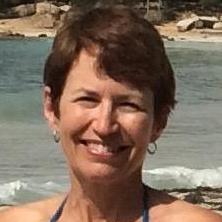 ---
Similar Content

By kinzyjr

For the itinerary, please login to your account on https://palms.org/ and then visit: https://palms.org/2021-midterm/ 


By MaryLock

In January 2020 The Merwin Conservancy officially took on the stewardship of the house and palm garden of poet W.S. Merwin on Maui.  As we have been cataloging personal items in the house, we discovered boxes of files containing letters about the early days of seed exchanges, conservation work, and friendships revolving around palms.  Some of these letters written more than 30 years ago include correspondence between Inga Hoffman coordinating the IPS seedbank out of the Southern California Palm Society Chapter, Grant Hawley from Aitkenvale North Queensland, and Norm Patterson in Western Australia (he mentions the Western Australia Palm and Cycad Society being only 2 years old).  We are just starting to go through these now, and I hope those in the PalmTalk community might help me put more context around these pen pals.  Grant Hawley's letters include descriptions of his own gardening situation, it would be interesting to find out what happened since those letters.  William had been working on a Pritchardia project and mentions sending a few wild collected seeds to his network.    I've only scratched the surface and I assume there will be many more kindred spirits in the piles of correspondence.  The letters are an interesting snapshot of the world of serious amateur palm collecting - species lists, wish lists, and old certificates like the photo attached.
 
 
 
 
 



By Cindy Adair

I have been asked to post this notice from the IPS to add to your options for charitable giving.  

By PalmTreeDude

Just fond the IPS Instagram and it has some nice pitucres of palms! I didn't know they had one until today. Just letting people know if they didn't see it already.
https://www.instagram.com/thepalmsociety/


By doranakandawatta

in http://www.palmtalk.org/forum/index.php?/topic/51292-into-borneo-with-the-unforgettable-2016-ips-pretour/ Cindy shows many lovely pictures of the National Orchid Garden and of SBG.
It seems to me this one can be a Rhapis, is it R. multifida? Where can I get seeds or seedlings?