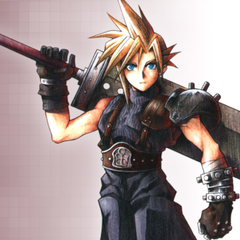 The Garden of Dr. John Rossi - Hastings, FL
By kinzyjr, in TRAVEL LOGS

---
Similar Content

By kinzyjr

SUMMER MEETING At our last meeting, it was announced that we would meet at Leu Gardens on or around June 13, 2020.  Unfortunately, due to health and safety concerns and Orlando cancelling all indoor meetings through June, we will not be holding an official meeting.  A group of members who have reciprocal memberships to Leu Gardens will go that morning to walk the gardens while respecting the social distancing guidelines.  Others are welcome to do the same should they deem it safe to do so.   QUARTERLY NEWSLETTER The Palmateer will still be published and those who wish to submit an article, photograph or other content are encouraged to email their content to palmateer@cfpacs.com by June 15th.  If you write an article with pictures, it is requested to also attach the original images as the images embedded in document files do not always resize properly.  For those looking for back issues to read during quarantine, they are posted here: http://cfpacs.com/org/palmateer/   While you are at the site, you should notice that it has a new look that is much improved.   SEED BANK The seed bank portion of the site is scheduled for a long overdue update to reflect our current inventory.  Those with seeds to donate should contact our seed bank coordinator at: Theseedbank@yahoo.com   LOOKING FORWARD The plan for the year was to have the Fall Meeting at Montgomery Botanical Gardens and the Holiday meeting somewhere on the east coast.  With the current situation being what it is, it's really a guess as to whether those plans will be altered, amended or cancelled as we move forward through tenuous times.  Notification will be through email if you are on our mailing list and will be posted on PalmTalk.   Stay safe everyone!

By kinzyjr

Some photos from the CFPACS visit to Marie Selby Botanical Gardens.
Ficus altissima

Licuala spinosa

Rhapidophyllum hystrix

Acoelorrhaphe wrightii

Satakentia liukiuensis

Thrinax radiata

Coccothrinax barbadensis

Howea forsteriana (1)

Howea forsteriana (2)

Sabal yapa

Coccothrinax crinita

Coccothrinax argentata

Some very large Golden cocos... don't stand under these

Salacca magnifica

Calyptrocalyx spicatus

Out in the jungle...




By kinzyjr

When more information becomes available, this thread will be updated. 
For now, a preview of upcoming meetings for the year and an updated listing of our officers is available at: http://www.cfpacs.com/


By The7thLegend

If you live in North Florida or even somewhat close by, Suwannee River Palms of Jasper has a great deal on specimen Sylvester Palms - any size - $300.  I came across this deal on eBay market place.  I wasn't sure they were still around but thinking I might add one to my landscape.   Just thought I'd share.
https://www.facebook.com/marketplace/item/2124455604331556/?ref=feed_rhc
Phoenix Sylvester Palm Trees for sale in Jasper on Facebook Marketplace

Palm Tree SALE!!!! LIMITED TIME ONLY!!!!!Phoenix Sylvester Palm Trees STRAIGHT OUTTA THE PALMTREE PATCH!!!! Any size palm you bring your own trailer and we will dig it and wrap it and then load it for you $300.00 Cheapest Palms out there call Curtis at [hidden information] OR Brandi @ [hidden information] to set a appointment for a tour on the palm tree patch and pick out the palm you want BRING YOUR OWN TRAILER NO DELIVERY OR INSTALLATION IS AVAILABLE
 
 
 


By kinzyjr

The two locations tentatively scheduled for this meeting are:
Marie Selby Botanical Gardens: 900 S Palm Ave., Sarasota, FL, 34236 Rob Branch's Garden in Sarasota, FL More details will be made available in the Affiliate News and Meeting Dates section of the forums.