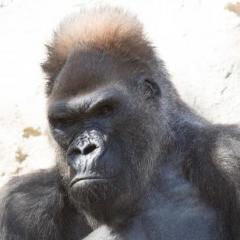 ---
Similar Content

By Shad

I have a couple blue leaf arenarius for sale. These are 7-8"  and have offsets. For some reason I can't upload pictures.  Pm for pictures. Located in Yorba Linda
 


By Tracy S

The palm beach palm and cycad society is having a one day sale at Mounts Botanical Gardens on April 13th. Lots of rare palms and beautiful cycad. Great vendors. Make plans to attend.Jason Dewes will be be present for book signings.
Saturday April 13th 9am to 4 pm.
 


By chuckg

Dioon Spinulosa for sale 18 inches of trunk $300 The car is for scale, but also for sale. The car and dioon for $1200. My E-mail is 69chuckfg69@gmail.com 




By Marius

Here are the pics of when I just planted the three feddies. 



By Tracy

When I got this Encephalartos, the person I received it from said he was told the batch came from E munchii seeds, but even he didn't seem confident with that id.  I have been watching the new leaves come out when it flushes, without much in the way of changes in the new leaflets.  At this point it looks like a nondescript green species of Encephalartos to me.  Any thoughts on species or even eliminating munchii?  I have a Encephalartos sp vumba, which if I recall the seed was sold as E munchii but turned out to be something different, so don't have much to compare it to.  I don't recall seeing a verified E munchii in gardens or for collections to compare it with either.