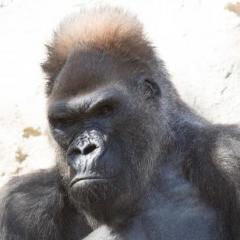 ---
Similar Content

By Tracy

Autumn 2021 has been mild here in Southern California, and it appears from a very unscientific, anecdotal basis that some of the Encephalartos cones are cracking open earlier than normal this year.  I'm seeing it about a month earlier on a few species of Encephalartos and was discussing the experience with a grower that has seen similar things this year.  My Encephalartos laurentiaunus was the first to have cones crack and be ready for pollination early.  Now I have an Encephalartos horridus that is about 4-5 weeks earlier than it has ever opened in the past.  It will receive it's second dose of blue arenarius pollen from one of Braden's plants today.  
Only one prior cone on my E horridus x woodii, so limited to one prior data point, but it should crack the two cones it has any day now which will be about a month ahead of when I pollinated it last year.  Any others seeing a similar phenomenon with their Encephalartos cones here in Southern California?





By Tracy

I have a number of Aloe species growing in my front area and often get volunteers from some of the smaller ones, but this particular plant looks different than the others.  The primary one that I get seedlings from is my Aloe microstigmas.  I actually assumed this was just another one when it first started to come up, but its leaves are much thicker.  I've dispersed seeds from some of my larger species, such as Aloe ferox, africana and marlothii, and while this does remind me some of small ferox and marlothii, neither of them match up to what I remember mine looking like as small plants.  So perhaps its a hybrid given the numbers of Aloe species I frequently have in bloom at the same time.  Bees and humming birds love all the Aloes and will travel from plant to plant.  I'll probably be excavating this to pot up soon, as its growing in a spot I don't really want it to.  I'm curious if anyone has any small A ferox, marlothii or africana that they have photos of for comparison as I don't recall what mine looked like when at this size.



By Tracy

So I acquired this Encephalartos hybrid as a 1 or 2 leaf seedling in a band size container (3" x 9") several years ago.  It has proven to be a good grower.  I acquired it as a hybrid of an E blue arenarius x latifrons.  I have always wondered about how blue it is because I don't recall many 1st generation hybrids of green species with blue actually being such an intense blue.  Now as a caudex is beginning to appear, I noticed the orange colored ring collars (see photos below).  When I see that color on a collar of a blue cycad, I immediately think of E lehmannii.  The leaflets are much narrower than what I would expect if there were any latifrons  in the mix.  So perhaps some sort of lehmanii x horridus or lehmanii x trispinosis?  I might consider lehmanii and the other purported parent latifrons.
So am I reading too much into that collar color?  Since I have been thinking about this for a while I wanted to see if anyone else got one of these and has had similar thoughts.  I'm happy with the plant whatever it turns out to be, just based on structure and color, but I am curious about it's parentage.  At some point I'll have additional clues when it gets to coning size but that's quite a few flushes and years away.




By Tracy

Ok... there is no Encephalartos plumosa, but if they had named this cycad based on appearance as opposed to naming it after someone, I think its pretty obvious that it should have been named "plumosa".  Anyone else growing Encephalartos turneri that can either reinforce or refute my opinion?  My male has remained solitary thus far without producing any basal suckers.
No offense to Ian Turner this cycads namesake, I'm sure it was a well deserved naming.