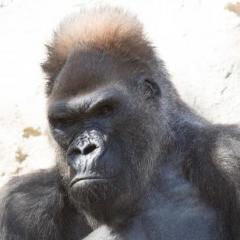 ---
Similar Content

By Coasta

Hello All!!! 
I know its early but I am prepping for next summer! I am in Mesa arizona, so it gets hot here.  Recently I have purchased some encephalartos cycads and a Dioon. I have all of them in pots and have zero shade in my yard. I am going to be building a 16×16 shade area next summer and I am wondering for encephalartos what would be your opinion on the best percentage? So far I have seen 50 percent, but wondering if anyone has had any luck with a lower percent. 
As a side note, I am looking at aluminet shade cloth which acts as a mirror and reflects heat away from the shade structure. 
 
Thanks for your time! 


By Coasta

Hello all! Just wanted to get opinios on how fast it takes a cycad in the seedling stage to develop a caudex? 
I know there are many types of cycads that grow and different rates. 
My personal favorite cyads right now are encephalartos. 
What is the typical rate from seedling to developing a small caudex for encephalartos? 
Is it better to pay for something that has a caudex developed or stick with seedlings and watch them grow?
Also what is the typical amount of time for germination?


By Alex37

Hi everyone, I'm new to the forum, I'm looking for butiagrus seeds (Butia x syagrus r.), I live in Italy, is there anyone who has them?


By PalmatierMeg

I have a number of small to very large potted (mostly) cycads. Most of them are from genus Zamia, which grows very well in my humid, subtropical climate, but I also have some Dioon and Encephalartos. The Zamia are species but also hybrids of loddigesii, pumila and variegata. Earlier this year I gathered them together and set them on blocks on our garden lot. There they are coning and producing seeds and seedlings. Last winter I finally planted my largest Encephalartos horridus. And my Dioon edule has grown huge and is putting out pups. Today I took the following photos.
Cycad Row, Cape Coral, FL, 2020
 v. 'Queretaro Blue' has grown huge and is putting out pups. Today I
 


By CodyORB

Definitely sounds unusual at first glance, but I dug up this thread from 2016 where user cycadjungle wrote on a successful experiment where a "sex reversal" was achieved on around 20% of E. natalensis by manipulating the plant's specific growing conditions to cause hormone shifts.  They wrote that they knew someone in Los Angeles who owned several clones of E. woodii who would allow them to conduct the experiments once the plants cycled through several cones/flushes.
I'm curious if anyone else has attempted sex reversals since then, and if it really is a possible method of bringing back the E. woodii!