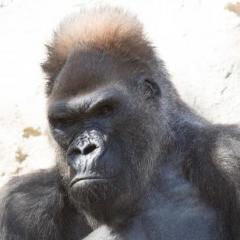 ---
Similar Content

By realarch

Well, from ugly duckling to swan, this chunk is really starting to have a presence. White indument on the outside of the leaf sheath to a gold color on
the inside.  Was so ungainly for a long time, but starting to grow into itself. Probably been in the ground for six or seven years now from a small pot.
Tim


 



By PalmatierMeg

The sun is still ferocious and days usually sweltering but north and east breezes carry a whiff of cooler, drier days on the horizon. Another 4-5 weeks and the rainy season spigot abruptly shuts off. I do most of my yard work in the fall, winter and early spring trying to catch up with growth in overdrive from summer. Yesterday I decided to make a photo update of my tropical container garden on the back lanai. Last month I did battle with a mealybug infestation on some of my Chamaedoreas using two spray bottles of insecticidal soap and imidicloprid drench. Yesterday I found scale starting to invade - more insecticidal soap. Come early Nov. I will proactively go after spider mites with one of my two miticides. Right now all my uber tropical potted palms are at their peak glory.
Among the palms featured below are two that have lost their tags and need an expert ID. Please help me find out who they are.
First Photo: a view of the length of the lanai looking east. I keep the birdcage covered with two layers of commercial grade shadecloth to protect the palms inside.

One palm in particular inspired this photo essay: Pinanga cochinchinensis. I've had a checkered history with Pinangas. I love them but so often they cling to life for me, then give up and die. I'm so delighted this handsome clumper has hung in and actually grew to about 6' tall. I recently moved it to a larger pot because the wind kept blowing it over.

Areca catechu Dwarf - This is my oldest surviving dwarf Areca and the only large one kept on the lanai. The rest stay outdoors.

Johannesteijsmannia altifrons - my larger of two. Both have done well for me. I have repotted them once with great trepidation because they are quite root sensitive but they took the disruption in stride. I've had no luck growing any of the other Joey species.


Ravenea hildebrandtii

Heterospathe salomonensis

The genus Dypsis has scores of species. Many, but not all, prefer the mediterranean climate in CA, as opposed to the sweltering heat of FL. I am currently trying the following species in pots:
Dypsis mirabilis - I've had this colorful little palm for almost a year. It will go through its second winter here soon.

Dypsis psammophila - A slender, gracile clumper related to the larger commoner D. lutescens

Dypsis prestoniana - My tentative introduction to the large to huge species that often grow like snails and keel over when faced with the heat of the day and night

Got to take a break now. More photos soon. Thanks for looking.


By John hovancsek

I got this dypsis basilonga less than a year ago as a seedling and has been doing good except for the occasional scale , now the new leaf is so big it is bent and laying on the ground.. do i need to do anything?




By Matt in OC

These are seedlings I sprouted from RPS. I'm 95% sure I didn't mislabel the seedlings, but I suppose it's possible. The plants I thought were Dypsis Leucomalla are decidedly not. They sailed through winter, no problem.

These are the seedlings that I labeled as A. myolensis. They've been slugs and look pretty bad. Unfortunately, I don't have a picture of what the seeds look liked.

Did I mislabel them or is what I received as D. Leucomalla something else? The germination rate was better on the Dypsis than the Myolensis. Thanks for your input!


By BS Man about Palms

After enjoying some recent pics of the stunning size and color of these palms, it brings to mind an observation I had years back. I only recently thought about it again and I realized this Dypsis seems to have a different growing characteristic to any other Dypsis. It seems to grow like a hybrid of a heeled palm and a non-heeled palm. It seems to grow most similarly to a Sabal of all things... at least to my eyes.
What I mean by this is it seems to grow sideway like a heeled palm, yet it never seems to go below the surface like a standard palm. If fact the base just continues to get fatter, splitting the older leaf bases with wild abandon, kinda like most Sabals I see until they trunk.